Build muscle and burn fat with our Jacksonville Emsculpt procedure
Body sculpting has never been easier with Emsculpt, the only procedure to help both women and men burn fat, build muscle and sculpt their body. With Emsculpt Jacksonville's' Modern Aesthetic Centers Gate Parkway med spa, also offers a non-invasive alternative to the Brazilian Butt Lift (BBL), also known as the Brazilian Butt look. The treatment requires no downtime or pretreatment preparation, which makes body sculpting in Jacksonville FL at Modern Aesthetic Centers Gate Parkway fast and easy.
---
Sculpt a new you with Emsculpt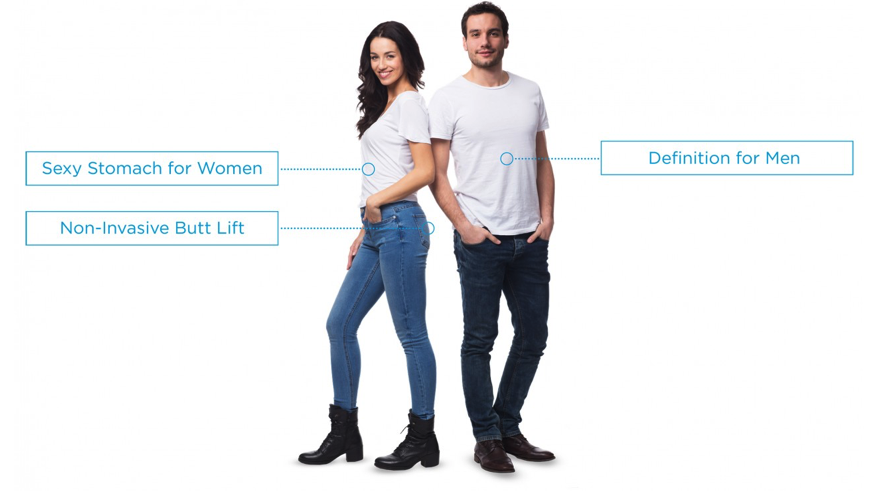 ---
The science is why people are saying YES to Emsculpt
The efficacy and safety have been tested in seven multi-center studies by the most reputable scientific methods (MRI, CT, US, and Histology).

---
Emsculpt
Frequently Asked Questions
---
How does Emsculpt work?
The non-invasive HIFEM® (High-Intensity Focused Electromagnetic) technology induces powerful muscle contractions not achievable through voluntary contractions.
When exposed to strong contractions, the muscle tissue is forced to adapt to such extreme condition. It responds with a deep remodeling of its inner structure that results in fat reduction, muscle toning and body sculpting.
To schedule a complimentary consultation for Emsculpt Jacksonville area residents or guests are encouraged to contact our dedicated practitioners by calling (904) 928-9400, or submit a request.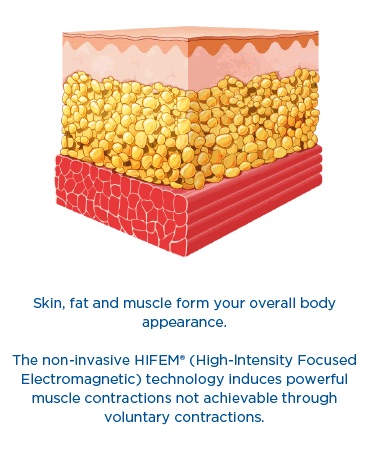 "Four short 30-minute treatments and had amazing results! I couldn't believe what a difference Emsculpt made on my buttocks. It gets harder to keep that area lifted and toned with age. Thank you to Modern Aesthetic Centers Gate Parkway!" -Becky T.