ZO Skin Health's Daily Power Defense (DPD) is a multivitamin for your skin. DPD boosts collagen and hyaluronic acid; helps improve lines, wrinkles, and dullness; replenishes lipids to optimize skin barrier function; and supports skins natural DNA repair. It is ZO's most popular product because it benefits all skin types and skin conditions.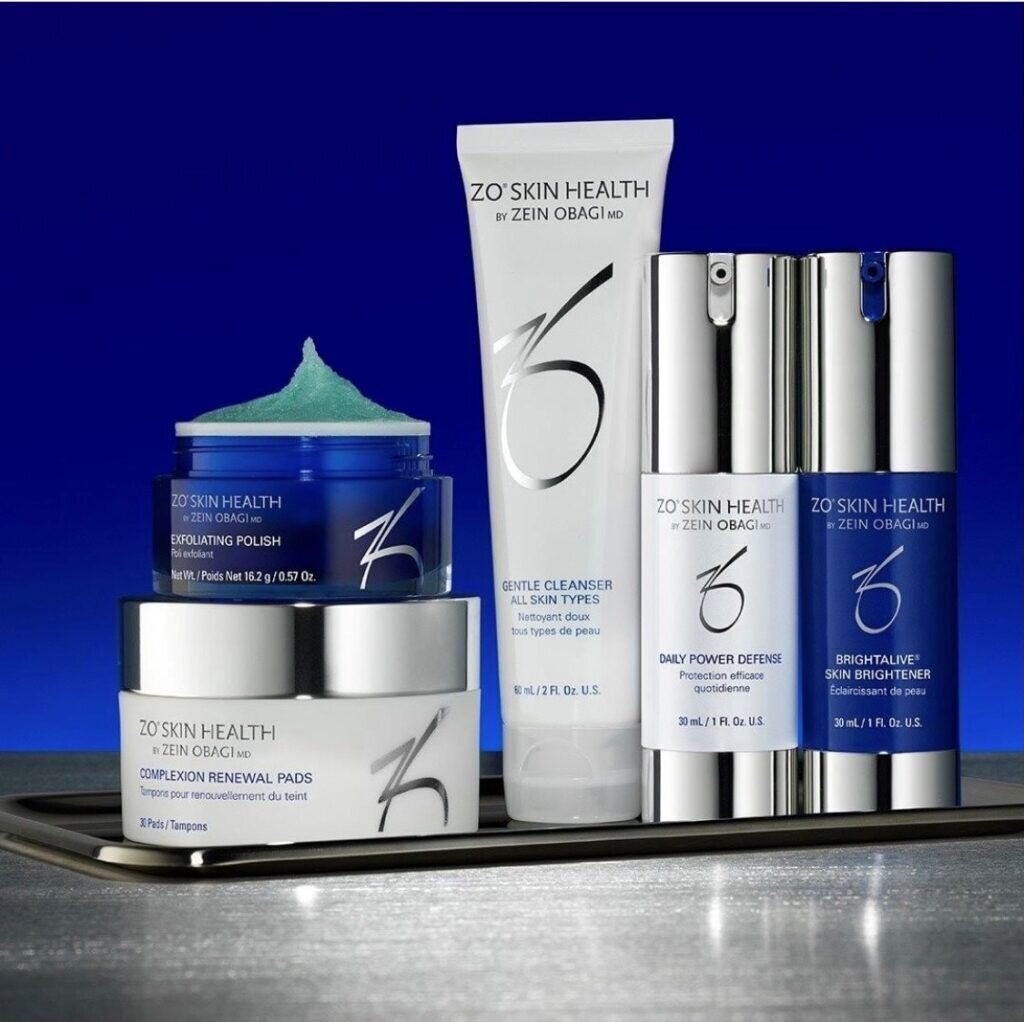 Daily Power Defense at Modern Aesthetic Centers Gate Parkway, Jacksonville, FL
"Daily Power Defense is one of ZO's Core 5: Cleansing, Exfoliation, Toning, Daily Power Defense and Sunscreen. The antioxidants of DPD protect your skin against oxidative damage from environmental factors. It's an important step to keeping skin healthy! " -Lisa J. King, Medical Aesthetician
What are the benefits of Daily Power Defense?
Benefits:
Defends against oxidative damage from free radicals
Visibly reduces signs of premature aging
Accelerates barrier restoration + extended skin hydration
Supports continuously healthy skin
What are the key ingredients of Daily Power Defense:
DPD works in 5 ways. It contains antioxidants, ceramides for hydration, peptides for anti-aging, DNA repair, and restores barrier protection.
Vitamin A + E: Potent antioxidants that protect against environmental skin aging
Exclusive plant stem cell complex that helps to neutralize free radical while soothing visible redness
Plant-derived polysaccharide complex that minimizes signs of premature aging while infusing extended hydration
Specialized enzymes that encourage optimum skin health
'I must say that Lisa King is amazing. She is very skilled and caring. I have had great results from every service that this spa has rendered." – Dawn R. Google Review
How do I apply Daily Power Defense?
Daily Power Defense is applied to clean, dry skin AM and PM
Schedule Your Complimentary Consultation
Reclaim your complexion and improve the health of your skin. We invite you to schedule a Complimentary Consultation or call (904) 928-9400 to learn more on the benefits of ZO's Skin Health's medical-grade skin care. Jacksonville, Florida.
Your Best At Every Age. Safe. Affordable. Effective.