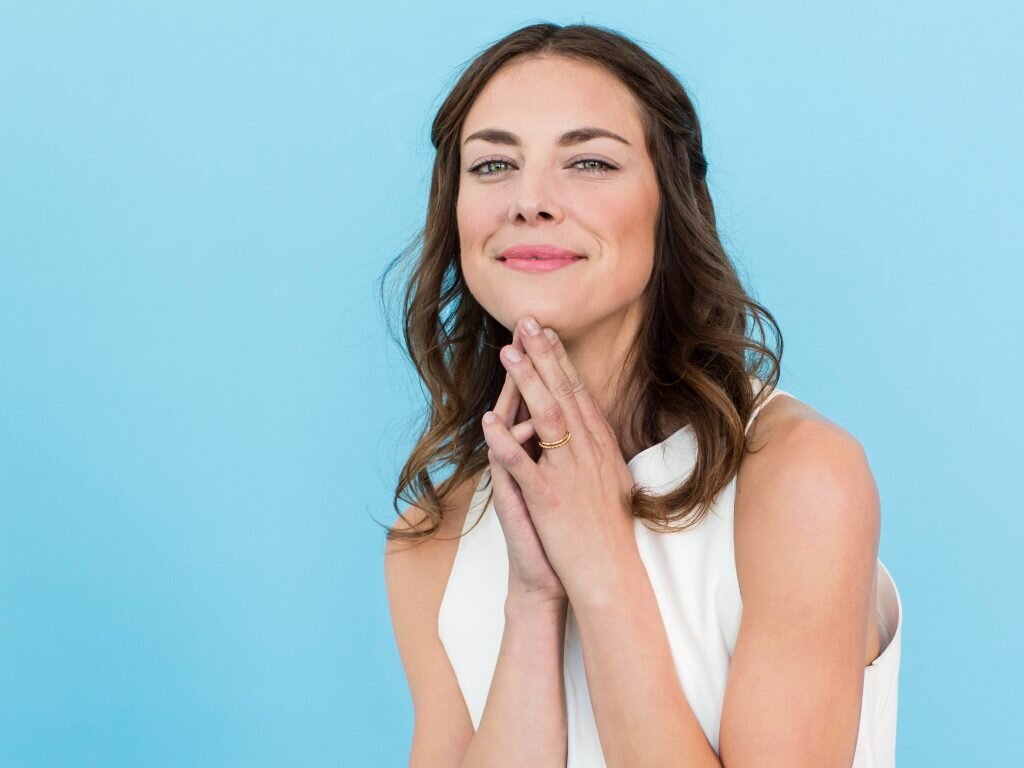 What is a Hydrafacial?
Hydrafacials treat all skincare needs–teenagers with acne; adults with pimples, lines, wrinkles, rosacea, hyperpigmentation, and proactive anti-aging; as well as those with sun damage. It appeals to nearly all ages, complexions, and concerns.
It's not a typical facial. Spas have to be registered and licensed to market themselves as offering Hydrafacials. You're in luck, we are!
HydraFacial removes all of the dead skin, dirt, and oil that's hiding on your skin and uses a unique system to exfoliate, extract, and hydrate skin.
Key measures for skin health.
HYDRATION- According to hundreds of Skin Health experts, hydration is the single most crucial factor in healthy skin. Dryness, scaly skin, flakes or peeling, even tight-feeling skin can be indicators for lack of hydration.
TONE AND TEXTURE- How your skin looks. Is your skin dull and lackluster or bright and glowing?
PORES AND CONGESTION- This is a good measure of how clean and clear of obstructions your skin is. How visible are your pores? Are they filled with dirt and debris?
Three steps in just 30 MINUTES. No, ZERO, downtime.
CLEANSE + PEEL- Uncover a new layer of skin with gentle exfoliation and relaxing resurfacing.
EXTRACT + HYDRATE-Remove debris from pores with painless suction. Nourish with intense moisturizers that quench skin.
FUSE + PROTECT- Saturate the skin's surface with antioxidants and peptides to maximize your glow.
How is Hydrafacial different from microdermabrasion or a traditional chemical facial peel?
Microdermabrasion treatments use manual extractions, while Hydrafacial uses a vacuum-like tip to cleanse deeper down than traditional extraction– less painful. Chemical peels use acids and are most effective on lighter skin tones, whereas Hydrafacials are beneficial on all skin shades.
Hydrafacial uses chemical peels in the steps mentioned above. We are just able to customize the peel based on skin type and what correction or improvement for the skin. You'll fall in love with this machine!!!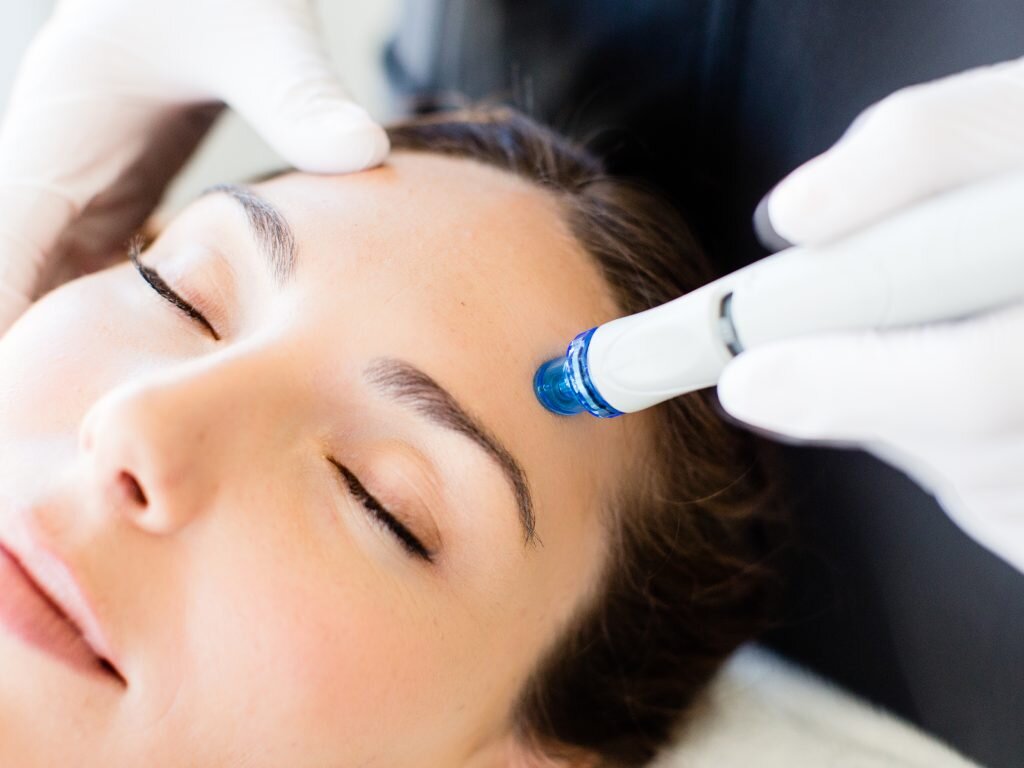 Hydrafacial forehead area
Safe and effective.
Our patented plastic tips are single-use. Disposed of after every treatment
The device has a self-cleaning mode. The cleanser circulates through the system after every treatment
Our tubing is one-directional with a vacuum. The fluid only goes one way and cannot "backflow" during use.
Here are some 'GLOWING' Reviews
Rahul R — ⭐️⭐️⭐️⭐️⭐️
I have had Hydrafacials from both Lisa and Laura. They both were highly professional and attentive to my needs. I enjoyed the whole environment of the spa. This place has nothing but highly qualified professionals working for it who is very thorough and knowledgeable about the treatments and products. Coming back.
Sam F — ⭐️⭐️⭐️⭐️⭐️
My daughter had a Hydrafacial done by Lisa, and it was a great experience. My daughter had some minor breakouts, and this helped her tremendously. I also love how professional the office is! We will be back!
Learn more or if you're ready to GLOW, call (904) 928-9400 or schedule an appointment today!