Are sagging cheekbones and a looser jawline getting you down? There's a non-invasive, surgery-free procedure that may be just what you're looking for – it's called Ultherapy. Available at Modern Aesthetic Centers Gate Parkway, Ultherapy is a micro-lift for your skin.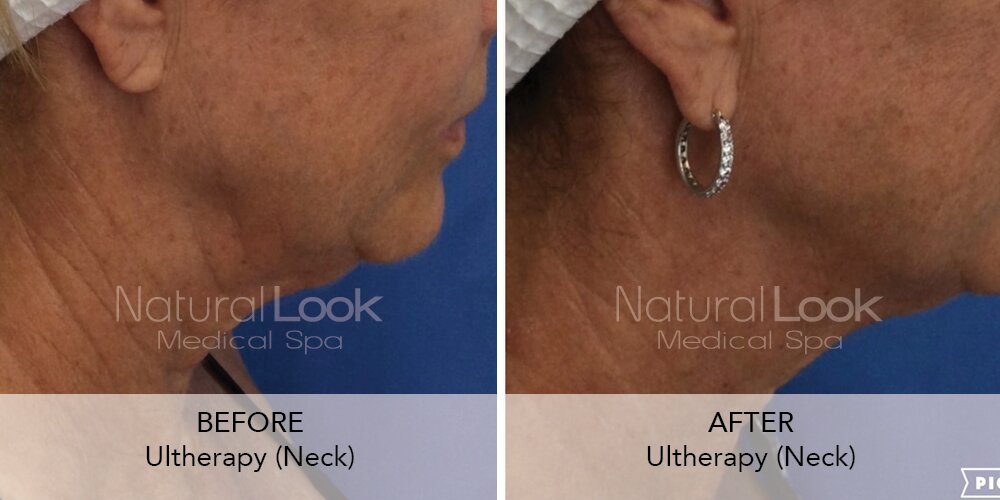 It's perfect for people who aren't interested in surgery or those that want to prolong the effects of previous cosmetic surgery. Using zero toxins or needles, it provides a natural result.
What is Ultherapy?
Recognized six years in a row by The Beauty Authority with a NewBeauty 2019 Award, Ultherapy is different from lasers and other treatments. It creates a thermal response in the same tissue layers that a cosmetic surgeon manipulates in a facelift.
Ultherapy uses the same ultrasound waves that doctors have been using since the 1950s. Using sound energy (ultrasound), Ultherapy kickstarts collagen (a natural protein that gives skin its firmness) creation, thereby tightening and lifting the treated skin.
Most patients describe the sensations from Ultherapy as startling or as a discomfort, but not painful. Any redness, minor swelling, tingling, or tenderness are mild and only temporary.
What does Ultherapy cost, and how long does a treatment take?
The cost of Ultherapy at Modern Aesthetic Centers Gate Parkway in Jacksonville varies, depending on the area(s) being treated. Pricing ranges from several hundred to several thousand dollars.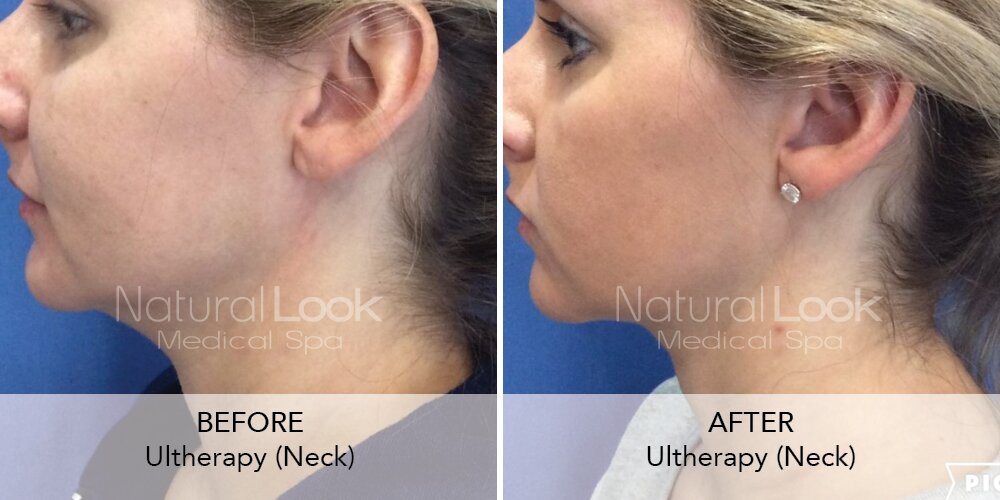 Where do you want to see an improvement in wrinkles and firmer skin on your body? We offer Ultherapy for all parts of the body, including:
Face
Neck
Under your chin
On your chest
Knees
And more…
Ultherapy sessions take anywhere from 30 minutes to a few hours, depending on the chosen treatment areas. You'll start to see results over two to three months, but some patients see effects immediately following their treatment.
Don't worry about taking time off from your normal activities after your treatment. You may experience slight redness for a few hours afterward, but it won't last long. With Ultherapy, you also don't have to worry about any post-treatment measures.
Try Ultherapy for neck, face, and body at Modern Aesthetic Centers Gate Parkway in Jacksonville, FL
Currently marketed in over 60 countries, more than 1 million treatments have been performed to date. If you're missing the elasticity your skin held in previous years, consider Ultherapy. It's not an actual replacement for a surgical procedure, but it does provide facial lifting. Contact us to schedule your complimentary consultation with one of our experienced medical aesthetics clinicians.