Looking for a collagen boost? Ultherapy is considered to be the Gold Standard for lifting and tightening the skin. Ultherapy treats both men and women, all skin colors, and without the downtime associated with similar skin tightening treatments.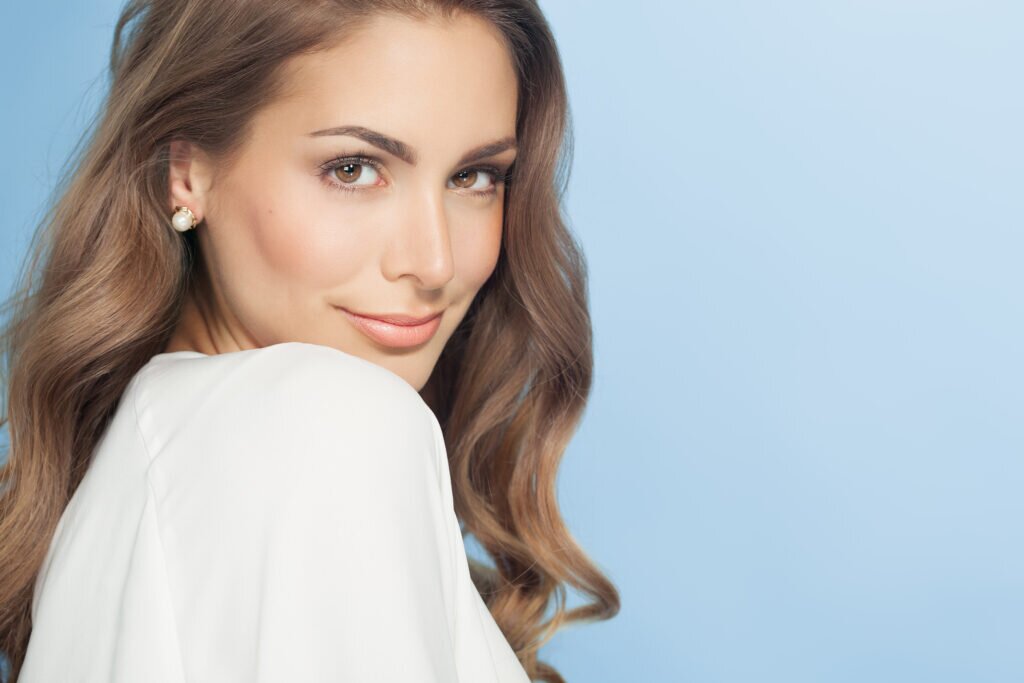 Ultherapy at Modern Aesthetic Centers Gate Parkway, Jacksonville, FL.
"Ultherapy offers both men and women of all skin colors a non-surgical solution for preventing and correcting the signs of aging. It's an effective treatment for those choosing a non-surgical alternative. I recommend Ultherapy for those who want to enhance and maintain a more youthful appearance. " -Susan Coker, PA-C, Master Injector and Laser Specialist
How would Ultherapy help with the signs of aging?
There are both underlying changes and visible changes that happen as we age.
Underlying Changes:
Decline in collagen production
Weakened collagen fibers
Loss of elasticity
Visible Changes:
Lines and wrinkles
Cheek droop
Eye hooding
Sagging neck
Jowl formation
Ultherapy lifts skin by building collagen. Collagen is a natural protein that the body creates. It works to give skin its youthfulness by keeping it firm and toned. As we age, collagen breaks down, resulting in loss of skin strength and elasticity that leads to visible signs of aging skin.
The Building Blocks of Skin
Collagen: a protein latticework that provides structure to the skin and its deep support structures.
Elastin: main contributor to skin's resilience, helping skin look firm, bounce back, and not sag.
Hyaluronic Acid (HA): found in the dermis where collagen and elastin intersect, aids in moisture retention, and provides firmness.
What are skin-aging factors:
Sun Exposure
Lifestyle
Stress
Time
How does Ultherapy work?
As collagen fibers weaken, wrinkles and sagging skin develop as we age. Ultherapy uses ultrasound energy to trigger your body's own natural regenerative response that stimulates the growth of new collagen and elastin.
A nonsurgical option with no post-treatment skincare requirements and no downtime.
A treatment with a well-established safety profile.
Customizable for each patient.
Trigger's the production of collagen and elastin for natural-looking results that last up to a year or more.
Only Ultherapy treats using safe ultrasound technology, enabling planning, customization, and precise treatment areas. Ultherapy is the only non-invasive, FDA-cleared procedure that goes deeper to lift the neck, chin, brow and improves lines and wrinkles on the upper chest.
Is Ultherapy painful?
No, Ultherapy is not painful. At Modern Aesthetic Centers Gate Parkway, a local anesthetic is used so patients receive a painless, comfortable procedure.
Is there downtime?
There is no downtime. Patients are able to return to work and normal activities.
Who can benefit from Ultherapy?
People of all ages and color can benefit from an Ultherapy collagen boost to maintain healthy, firmer skin. Because Ultherapy is a non-invasive treatment, there are no incisions or surgical scars.
When are results visible?
Results vary, but are typically seen within the first 3-4 after treatment. Results continue to improve up to one year.
'I absolutely love the staff here. Susan is wonderful and so easy to talk to. Great service and wonderful environment. Thank you!" – Lindsay B., Google Review
Schedule Your Complimentary Consultation
We invite you to schedule a Complimentary Consultation or call (904) 928-9400 to learn more on the benefits of preventing and reversing the signs of aging with Ultherapy. Jacksonville, Florida.
Your Best At Every Age. Safe. Affordable. Effective.