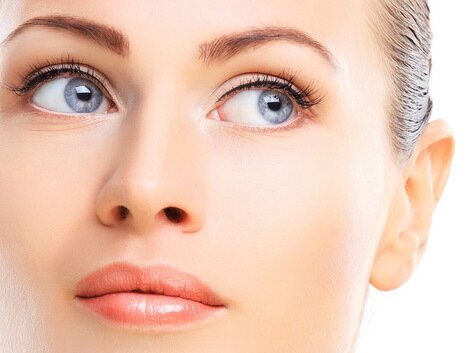 Modern Aesthetic Centers Gate Parkway Skin Rejuvenation
If you are ready to undo wrinkles, sun damage and facial veins, the ICON laser treatment is for YOU! The ICON IPL and Microbeam Laser Platform has taken skin rejuvenation to a whole new level. The combination treatment Three for Me addresses all problems with tone and texture of your skin by combining both IPL and a Microbeam Laser.
How do Three for Me treatments work?
The treatment is performed in two steps. The first step or 'pass" uses IPL or Intense Pulse Light followed by a pass with the microbeam laser. Think of IPL as treating anything red or brown on your skin that bothers you. The most common areas are the broken red vessels on the nose and cheeks – or sun damage from all the early years in the sun without sunscreen or sun protection. The Microbeam Laser is a gentle laser treatment to build collagen, reduce imperfections, and polish your skin to perfection of your younger years.
IPL Treats: Cafe au lait macule, Diffuse Redness, Freckles, Epidermal Melasma, Telangietasia's, Hemangiomas, Poikiloderma, Port Wine Stains, Rosacea, Solar Lentigo, Spider Angioma, Stretch-Marks, and Venous Lakes.
More Benefits with IPL:
Other benefits of IPL often overlooked are (1) increasing collagen production, (2) reducing pore size, and (3) reducing active acne. IPL aids in ridding the skin of Propionibacterium or P. acnes, a common bacteria related to acne breakouts. Oral antibiotics are not a good long-term solution for active acne and can result in antibiotic resistance. Topical solutions such as benzoyl peroxide are also used to kill the bacteria, but can be irritating. Obagi's Clenziderm System has the gentlest delivery system without causing irritation and works well in combination with IPL treatments.
Microbeam Laser Treats: Scars, Stretch-Marks, Acne Scars, Fine Lines, Wrinkle, Smoker's Lines, Crow's Feet, Ruddy Complexion, and Large Pores.
The second pass is with the MicroBeam Laser. As with IPL, the microbeam laser treatment has other positive benefits. Collagen and elastin remodeling is a benefit hard to put your finger on because you can't see it. Collagen and elastin helps your skin to look and feel soft and supple…a glow you didn't even know was missing until it comes back! And, it gets even better…all the collagen remodeling helps to tighten skin. Collagen and elastin are the key components to support the structure of our skin.
There are two topical products that work well with the microbeam laser treatment. One is Alastin Nectar with proven TriHex Technology to both repair and build collagen and elastin. A second topical product for daily use is a retinol. We recommend either Obagi Tretinoin or Alastin Retinol for it's delivery system. Alastin Retinol is gentle enough to use every day, but powerful enough to keep your skin looking youthful.
How many treatments will I need?
A typical course of treatment involves one to three treatments. Your practitioner will recommend a treatment plan that will work best for your skin rejuvenation. Although the Three For Me treatment is used primarily for correction, it is a great treatment just for the collagen boost. You don't have to wait for your skin to need correction. Women who have pretty skin are always doing (1) preventive treatments to build collagen and (2) using proper skin care, and (3) protecting their skin from too much sun. Watch Treatment
What areas can be treated?
Any area of the face or body can treated with IPL and/or the microbeam laser peel. Anywhere you would like for your skin to look better, Three For Me works. The microbeam laser treatment uses technology that penetrates deep within the skin 1060 nanometer, but keeps the epidermis (top layer of skin) completely intact. This allows for speedy healing and little downtime. If you've ever looked at the sun damage on your hands or chest and thought…hmmm…what would fix all this sun damage? Now you know!
What to expect before and after the treatment?
Before the treatment a topical numbing cream will be applied, so you will be comfortable during the treatment. After the treatment, it is recommended to be gentle with your skin and use a sunscreen daily. There is not typically much social downtime, but that can also depend on the area(s) and condition(s) being treated. It's common to treat more than one area at a time. For instance, if you have sun damage on multiple areas – face, neck and chest – you may want to schedule treatment all at the same time for complete skin rejuvenation.
Three For Me treats three major areas of concern for skin rejuvenation – Sun Damage, Wrinkles, and Veins – all in one treatment. Schedule Your Complimentary Consultation for your Three For Me treatments. (904) 928-9400.