Does the idea of a strenuous, sweaty workout give you anxiety? If you hate the gym, set aside your good intentions and stop paying for a gym membership you won't use. There's another way to get the body shape that you want, and it takes significantly less time than going to the gym.
It's called Emsculpt, and it doesn't require surgery.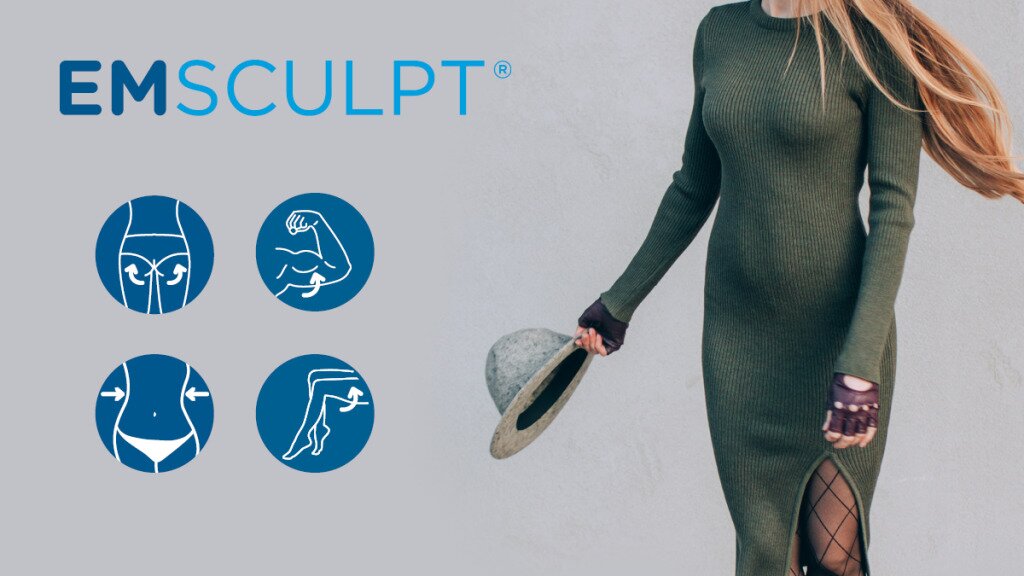 How does Emsculpt work?
Emsculpt is a non-invasive high intensity focused electromagnetic technology (HIFEM®) that causes your muscles to contract powerfully. The action forces your muscle tissues to adapt, resulting in muscle building and the sculpting of your body.
These contractions are so strong that they cannot be achieved by working out. In fact, 30 minutes of EMSCUPT is the equivalent of 20,000 crunches or squats depending on the area being treated.
During the treatments, you simply lie down and relax. Afterward, you'll experience sensations in your body that you completed an intense workout. Those feelings are the first hint that it's working.
Can you actually strengthen your muscles with Emsculpt?
While Emsculpt helps to get rid of body fat – an average fat reduction of 19% – it also helps to build muscle. Emsculpt patients experience a 16% increase in muscle mass on average. How many days in the gym would it take for you to experience that kind of physical gain?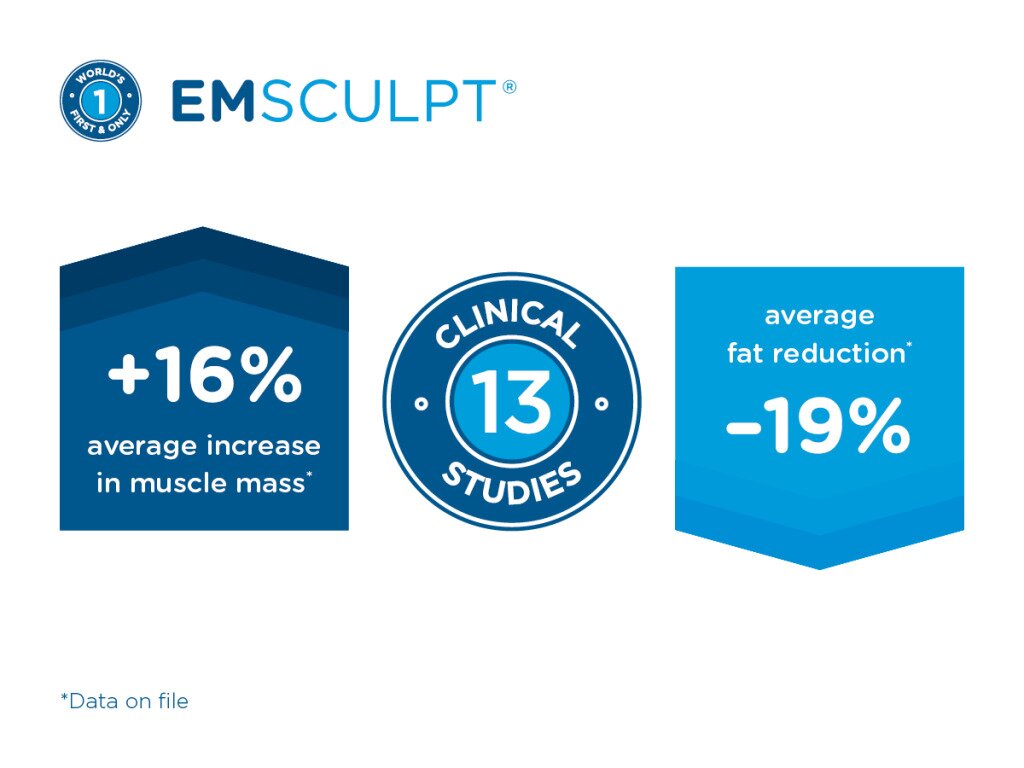 Instead of hitting the gym five days a week for months – Emsculpt takes only four sessions, and you'll see continuous improvement for several weeks. Our team will set you up with a treatment plan to fit your schedule with four thirty-minute treatments scheduled two to three days apart.
How long does it take to see results?
The results are usually noticeable two to four weeks after your last session. You can expect to see continual improvements for several weeks. Though not visible immediately, you'll feel physical results after each treatment.
Don't worry about taking time off from work or scheduling any downtime from the procedure. In addition to a lack of pre- or post-procedure treatments, Emsculpt has zero recovery time. You can go right back to your normal activities after each session.
Contact Modern Aesthetic Centers Gate Parkway to start sculpting the body you want with Emsculpt
It doesn't have to be such a sweaty exertion to keep your buttocks lifted and your abs tight. Emsculpt is for men and women who are looking to firm up, regardless of their age. Contact us now to schedule a complimentary consultation and start sculpting a new you with Emsculpt.