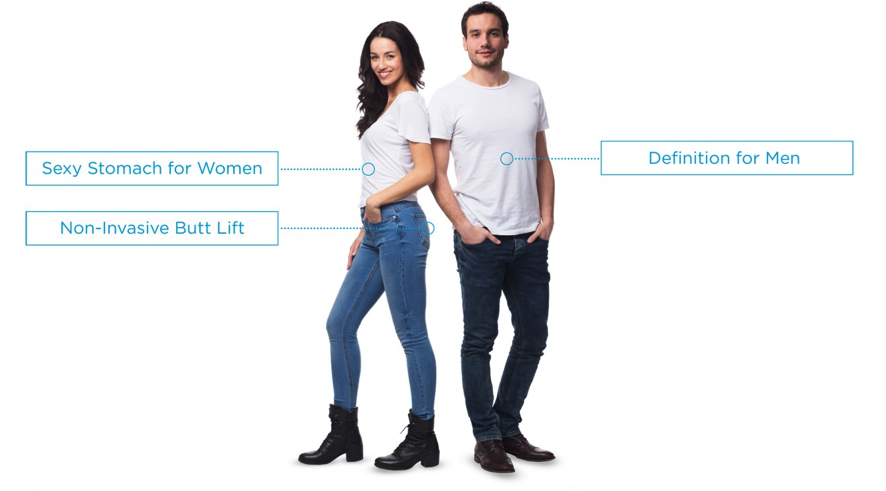 Emsculpt improves fitness without the gym. It's an innovative treatment to improve body contour, reduce fat, and build muscle. The treatment is very unique compared to treatments of the past. It uses an effective, non-invasive, and state-of-the-art technology known as HIFEM, High Intensity Focused Electromagnetic Energy. Kim Kardashian, J Lo, and Drew Barrymore are loving and living the results of Emsculpt. And, here's why…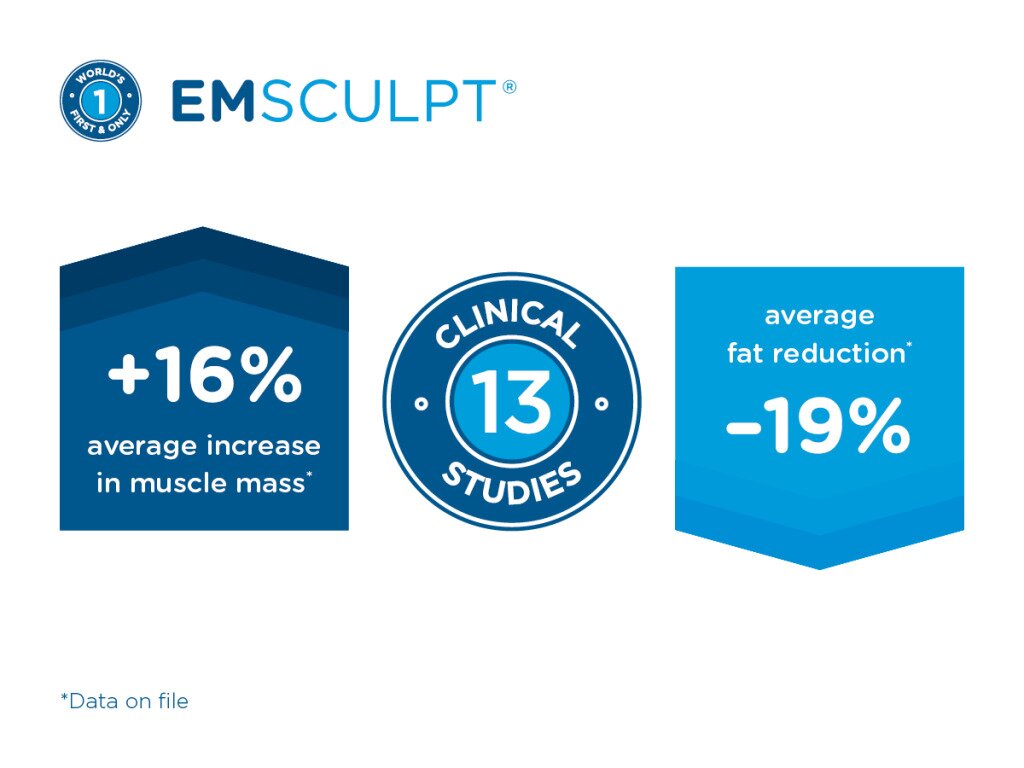 Emsculpt at Modern Aesthetic Centers Gate Parkway
Does Emsculpt Strengthen Muscles?
Emsculpt patients experience an average of 16% increase in muscle mass, while decreasing body fat an average of 19%. The continuous contractions during your treatment are equivalent to 20,000 crunches or squats during a 30 minute treatment. These contractions are so strong they cannot be matched by working out. The treatment is beneficial to everyone regardless of your current fitness level.
What areas can be treated with Emsculpt?
When Emsculpt launched in 2019, the only areas being treated were the abdomen for fat reduction and sculpted abs, the buttocks for increased muscle mass and lift, and the larger area of the thighs for increased muscle tone and better definition. Then, BTL – the makers of Emsculpt – recently introduced an applicator specifically designed for smaller areas including the upper arms, inner thighs, and calves. We recommend starting with the one or two areas that bother you the most.
How many treatments will I need?
The protocol is 4 treatments in 2 weeks spaced just a couple days apart. Most patients will feel results immediately, while it may take a few weeks to notice results. Treatments session can continue for as long as you need to see improvements depending on your current fitness level. Once you reach your desired fitness level – whether in conjunction with routine gym workouts or stand alone Emsculpt treatments – you can jump in any time for maintenance treatments on as needed basis to maintain your results. We recommend continued monthly treatments for best results. You'll feel and look so much better – it'll be hard to stop!
What about downtime?
You have probably experienced the physical discomfort for days after an intense workout at the gym or the first workout after a long break from the gym. There is no discomfort after an Emsculpt treatment. You may feel the effects during your treatments, but that just let's you know it's working! Emsculpt improves fitness without the gym.
No preparation needed for treatments
Relax and lie back for treatments
Immediately return to normal activities
Zero downtime
Get Started Today!
Are you ready to see what HIFEM technology can do for YOU? Experience fitness with your first Emsculpt treatment. Call (904) 928-9400 or request a complimentary consultation online.