One of the most important considerations for anti-aging treatments for men is keeping a masculine look. Botox for men is the solution for a heavy forehead and deep lines.
Botox is an FDA approved neuromodulator that is indicated to soften lines on the forehead, the area between the brows (glabella), and the crow's feet around the eyes.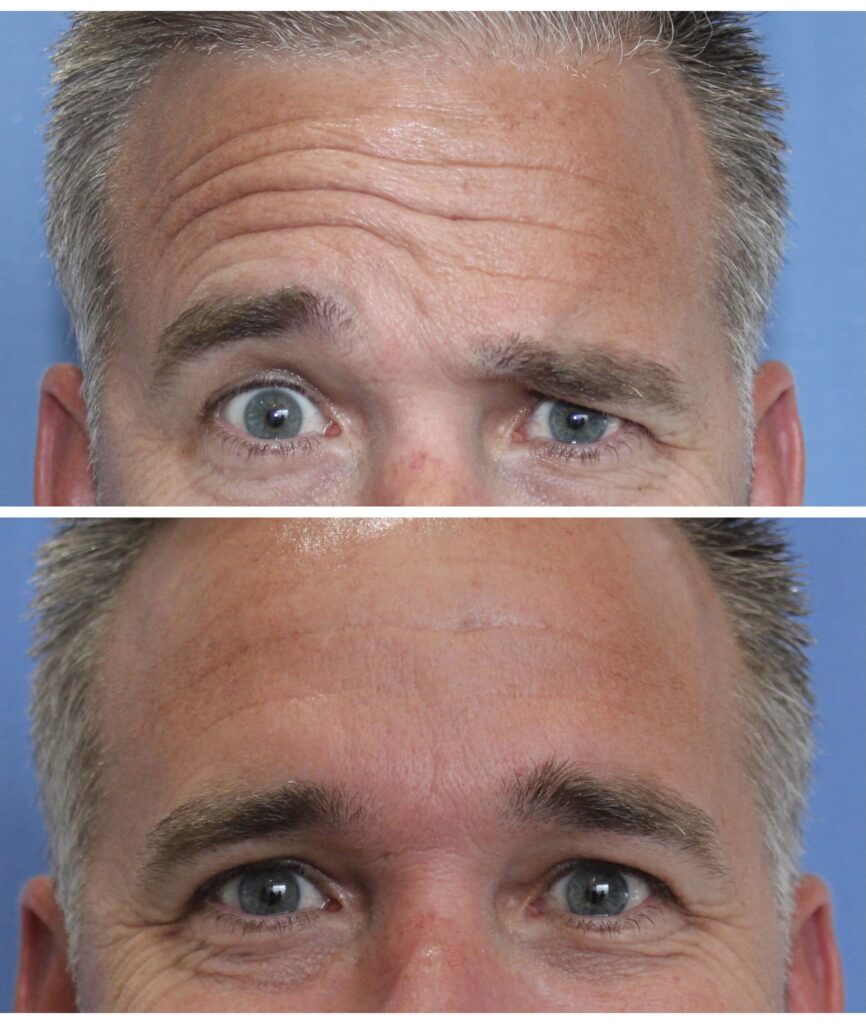 Botox for Men
"Men are a growing population for Botox treatments. In my experience, their eyes are not as much of a concern as the heaviness in the forehead. I take great care to ensure men keep a masculine brow line." -Susan Coker, PA-C, Master Injector and Laser Specialist.
WHAT IS BOTOX?
BOTOX® Cosmetic is a simple, non-surgical treatment that can temporarily smooth moderate to severe lines between the brows, forehead, and around the eyes. BOTOX® Cosmetic is a purified protein produced by the Clostridium botulinum bacterium. It is the only treatment of its type, and is approved by the Food and Drug Administration (FDA).
Unlike many procedures and over-the-counter wrinkle remedies, BOTOX® Cosmetic treats the cause of frown lines. This is achieved by reducing the muscle contractions that cause the lines to form over time.
THE INJECTION PROCESS
The benefit of a BOTOX® treatment is that it's a simple, 10-minute, non-surgical process. A few tiny injections, and within days there can be a noticeable improvement in moderate to severe frown lines. Results may vary, but can last up to 4 months. And with no recovery time, you can even have a treatment on your lunch break!
IS IT EXPENSIVE?
Botox is not expensive. Botox is priced per unit. The number of units vary depending on the areas being treated. At Modern Aesthetic Centers Gate Parkway, we do not require memberships to receive the benefit of standard unit fees or periodic special pricing. Modern Aesthetic Centers Gate Parkway has partnered with Allergan, the makers of Botox, for 17 years and offers Alle Rewards for additional savings with each treatment.
COMPLIMENTARY CONSULTATION
We invite you to schedule a Complimentary Consultation with our Master Injector and Laser Specialist, Susan T. Coker, PA-C, to establish your goals, ask questions, and learn more on the benefits of Botox.
You can look and feel your best. Safe. Effective. Affordable.