Tired of constantly shaving and waxing unwanted facial and body hair? With laser hair removal you get the touchable skin you've always wanted. All you need is a few simple treatments to get lasting results. Laser technology targets and destroys hair cells responsible for hair growth without harming the surrounding skin. This treatment is fast, easy, and affordable.
How Does Laser Hair Removal Work?
Energy is used to target and destroy hair follicles responsible for hair growth without causing damage to the surrounding skin.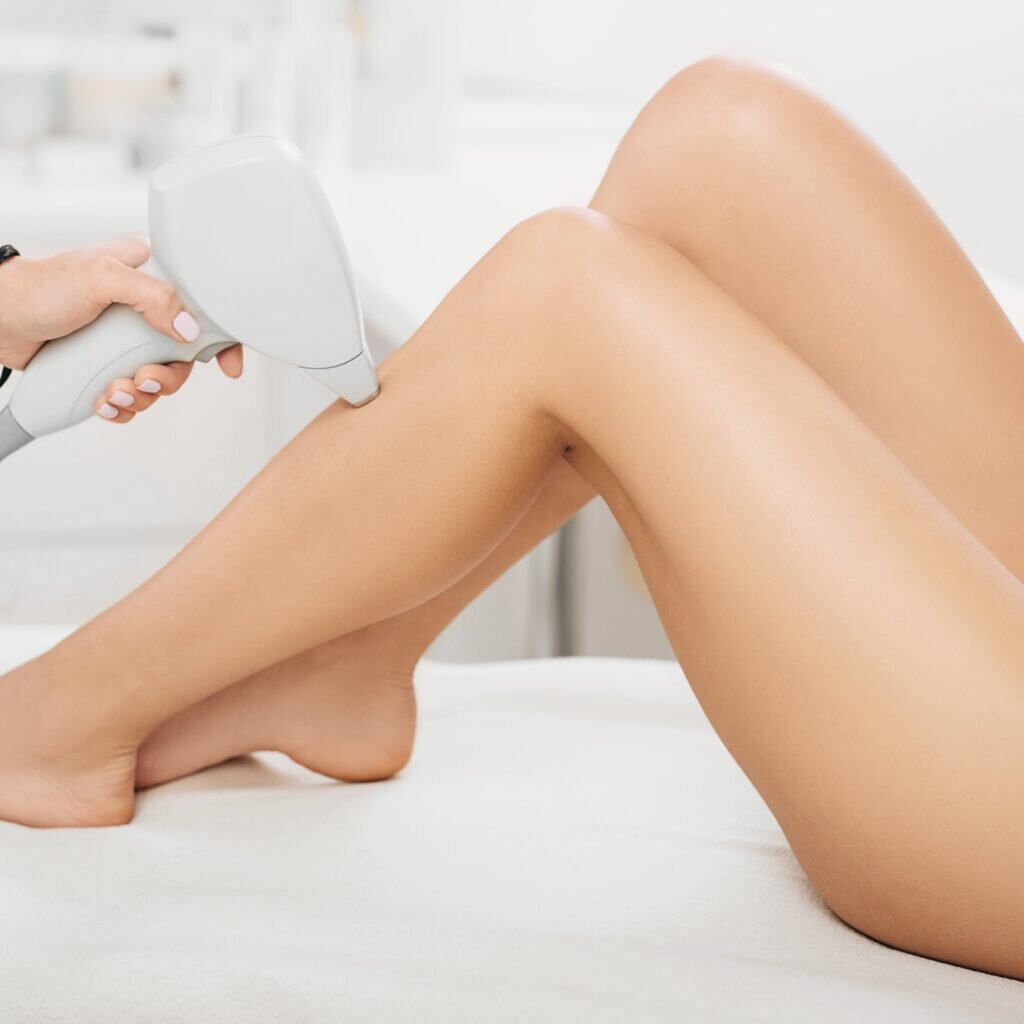 Laser Hair Removal at Modern Aesthetic Centers Gate Parkway, Jacksonville, FL
"Laser hair removal makes life more convenient for both men and women living in Florida. It relieves constant shaving, waxing and tweezing. It's so rewarding seeing the results with our patients at Modern Aesthetic Centers Gate Parkway. Women suffering from issues with facial hair issues are the happiest patients of all!"

–Dr. Leiah Walrod
What Results Can I Expect?
You can expect to see a gradual decrease in hair thickness and the amount of hair following each treatment. Since this treatment only targets hair in the active phase of growth, multiple treatments are often needed for complete removal. Treatment plans can be adjusted to fit everyone's lifestyle.
BENEFITS:
15-45 minute treatment time
6 sessions recommended
Single treatment or package pricing available
Minimal to no discomfort
No downtime
May continuing shaving throughout treatment process
What Areas Can Be Treated?
Face
Neck
Underarms
Legs
Back
Bikini
Chest
Schedule Consultation
We invite you to schedule a Complimentary Consultation or please call (904) 928-9400 to learn if Laser Hair Removal is right for you.
Your Best At Every Age. Safe. Affordable. Effective.