Stem Cell Therapy–No surgery. No downtime. Real results.
Stem Cell Therapy, also known as Regenerative Medicine, promotes the repair response of diseased, dysfunctional, or injured tissue using stem cells or their derivatives.
With Stem Cell Therapy Jacksonville's Modern Aesthetic Centers Gate Parkway is changing the way ailments are treated, by supplementing the body's natural healing process. We use stem cells to enhance, improve, and maximize results of anti-aging treatments, reduce downtime and expedite or alleviate healing time.
Stem Cells aid in several regrowth and rejuvenation treatments, including:
As we age, we experience:
Longer healing time
Increased inflammation
Changing the chemical environment
Cell exhaustion (cell aging)
Over time, healthy tissue can become dysfunctional due to age and injury. A human cell and tissue product (HCT/P) provides the patient with a way to repair, reconstruct, replace, or supplement the same essential functions of the stem cell recipient's cells or tissues. Your healing times will vary, depending on the severity of the procedure.
Consult the grid to learn more about Regenerative Medicine.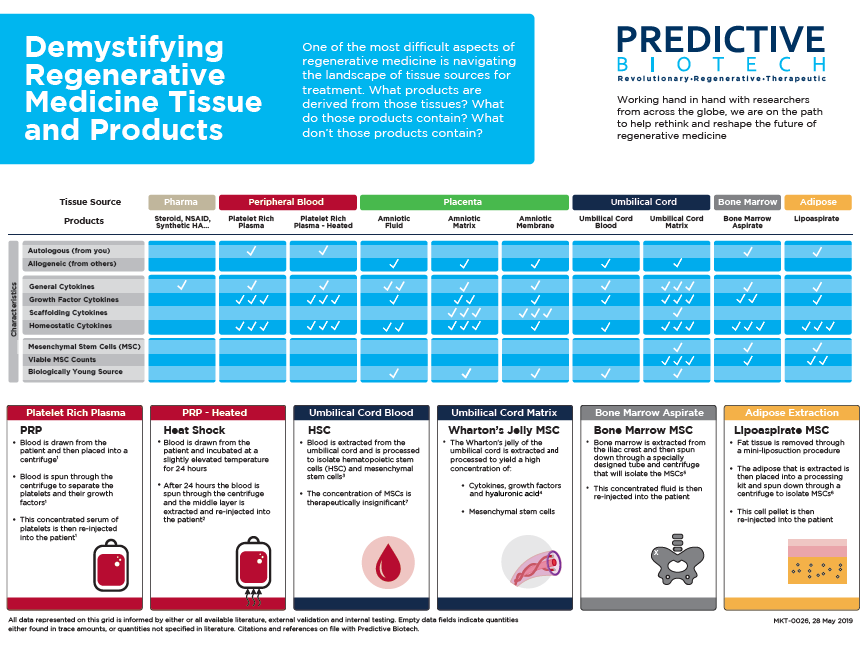 Depending on the procedure, patients typically experience an immediate effect because stem cells are known to be very anti-inflammatory. It can occur within seven days of treatment and usually last up to 14 days. Regeneration will continue for up to 24 months. Results may last for 5-7 years.
Regenerative Medicine is an area of healthcare that has the potential to have an effect on how specific human ailments are managed.
To schedule a complimentary consultation for Stem Cell Therapy Jacksonville area residents or guests are encouraged to contact our dedicated practitioners by calling (904) 928-9400, or submit a request. We can help determine if this treatment type is right for you, or perhaps even if another treatment solution would be better suited to your needs and wants.
*Individual results may vary