ZO® SKIN HEALTH
Age. Genetics. Diet. Stress. Environment. Sun.
Especially in Jacksonville Florida, over time, these factors contribute to the visible signs of aging, which can include the appearance of fine lines, wrinkles, dullness, uneven skin tone and the loss of natural hydration.
With ZO Skin Health Jacksonville patients to Modern Aesthetic Centers Gate Parkway have innovative skincare solutions that optimize skin health based on the latest advances in skin therapy technologies, unique delivery systems, bio-engineered complexes, and exclusive formulations. By providing comprehensive skincare programs for physicians and their patients, ZO Skin Health bridges the gap between therapeutic treatments and daily care, allowing patients to experience continuously healthy skin regardless of their age, ethnicity or unique skin condition.
Cutting-edge Science
ZO Skin Health products and protocols allow our patients to experience healthy skin regardless of their age or unique skin condition.
Cleanse. Exfoliate. Tone.
The first step toward achieving healthy skin is a simple system of cleansing, exfoliates and tone – working together to restore skin to a healthy state and to optimize the effectiveness of any preventative or corrective products.
Prevent + Correct
Prevent + Correct Products address specific skincare concerns. These include products ranging from preventative daily skincare programs, which keep skin healthy and prevent future damage, to aggressive programs that target repair and restoration. ZO products focus on using a wide range of ingredients such as high-potency retinol, alpha hydroxy acids, growth factors, vitamin C and many others to provide a comprehensive offering of products to repair every skin concern.
THE POWER OF TRIPLE-SPECTRUM PROTECTION™
ZO sun protection portfolio offers scientifically superior sunscreens with the broadest, most comprehensive range of sun protection available. Our advanced, Triple-Spectrum ProtectionTM shields against UVA/UVB, high-energy visible (HEV) light and IR-A (infrared) rays.
Products
ZO offers a simple, comprehensive approach to creating and maintaining healthy skin.
STEP 1: GETTING SKIN READY™
Healthy skin starts with the basics. Bring skin back to its most healthy, balanced state for a clear complexion, regardless of skin type.
STEP 2: PREVENT + CORRECT
A wide range of products that help correct skin issues from acne + rosacea to hyperpigmentation + aging while preventing future damage.
Anti-Aging
Brightening
Redness
Acne
STEP 3: PROTECT
ZO Sunscreens offer Triple-Spectrum Protection™ to protect against sun + light damage.
SUPPLEMENTARY
Eye
Hydration + Calming
Body
ZO Skin Health Before and After Photos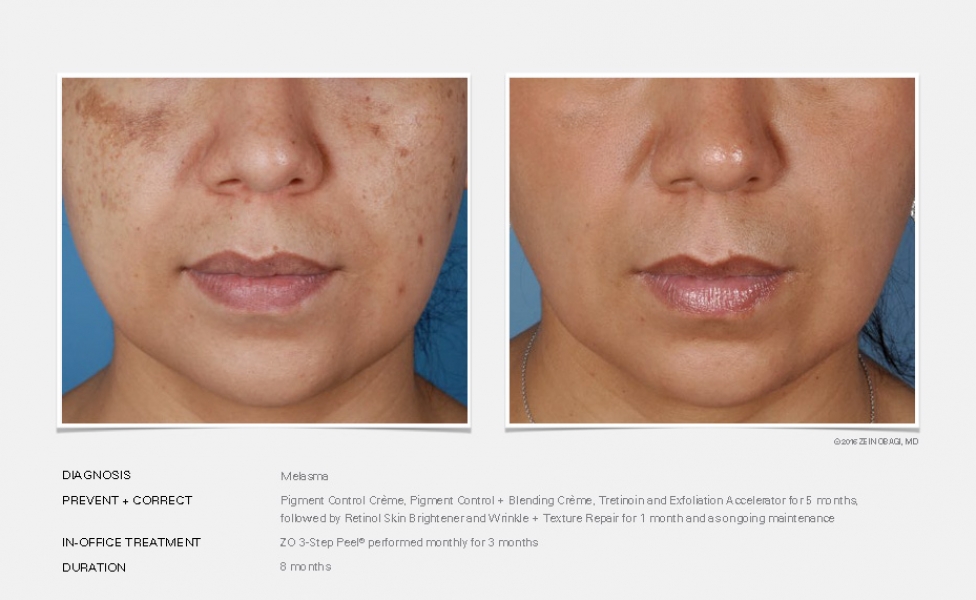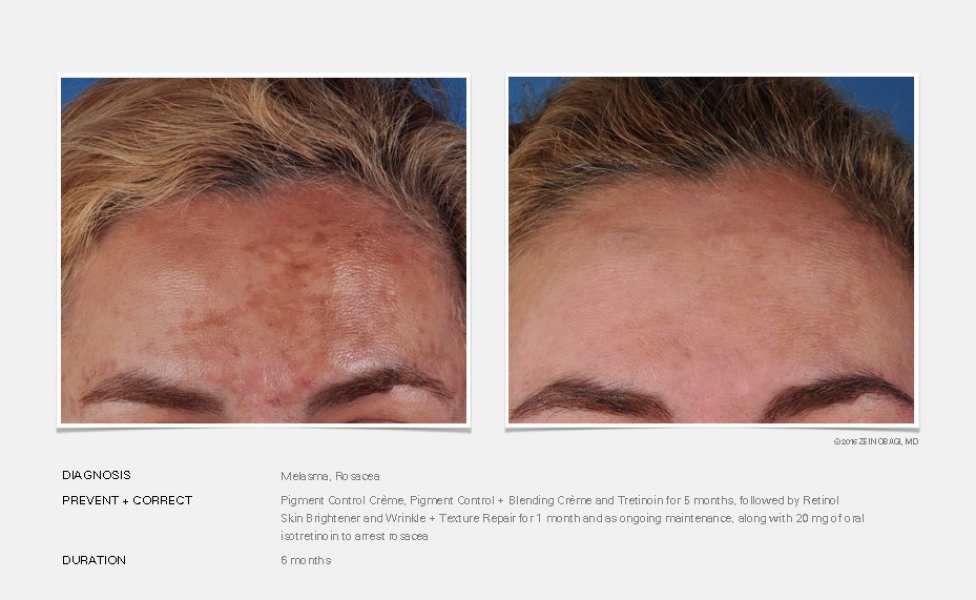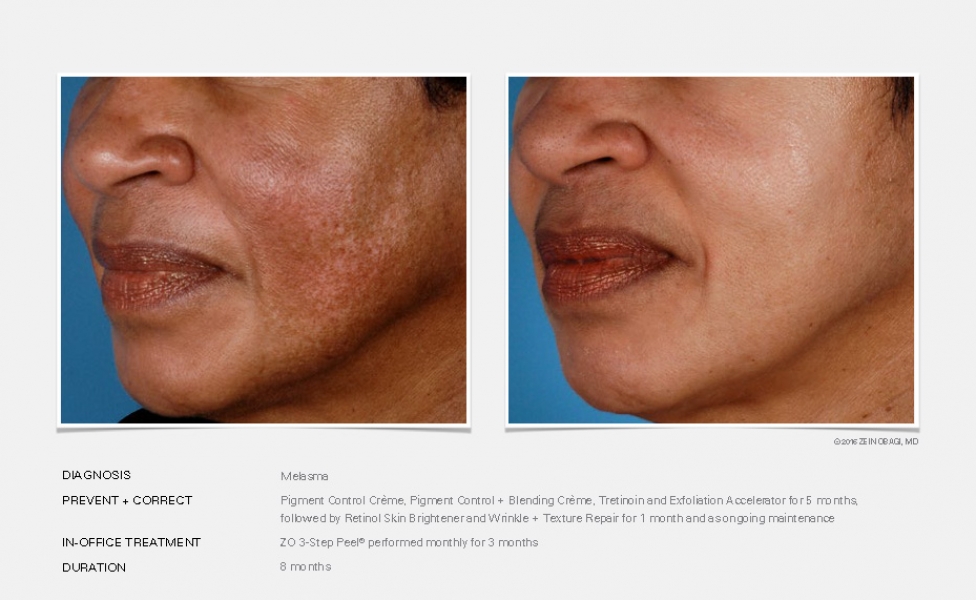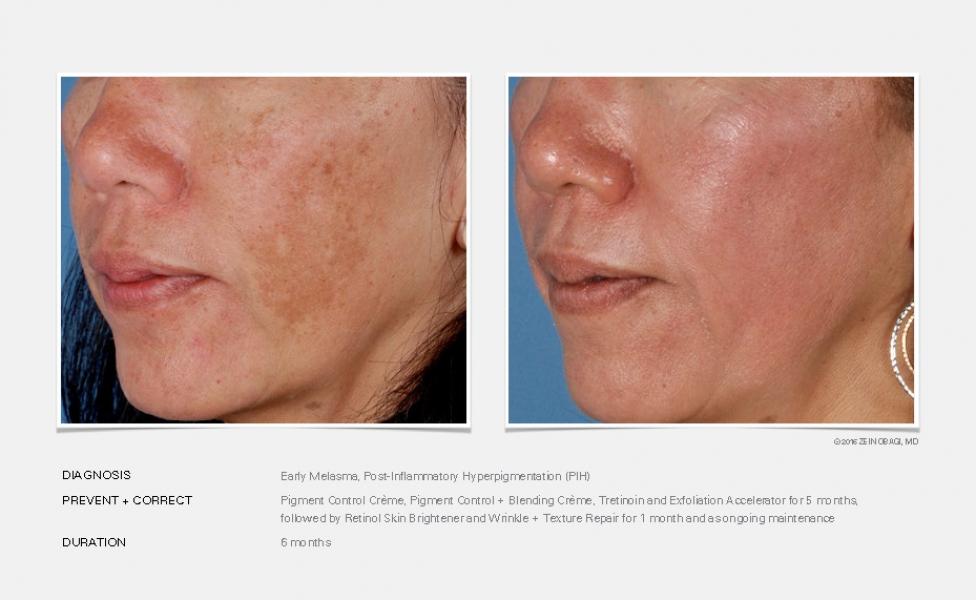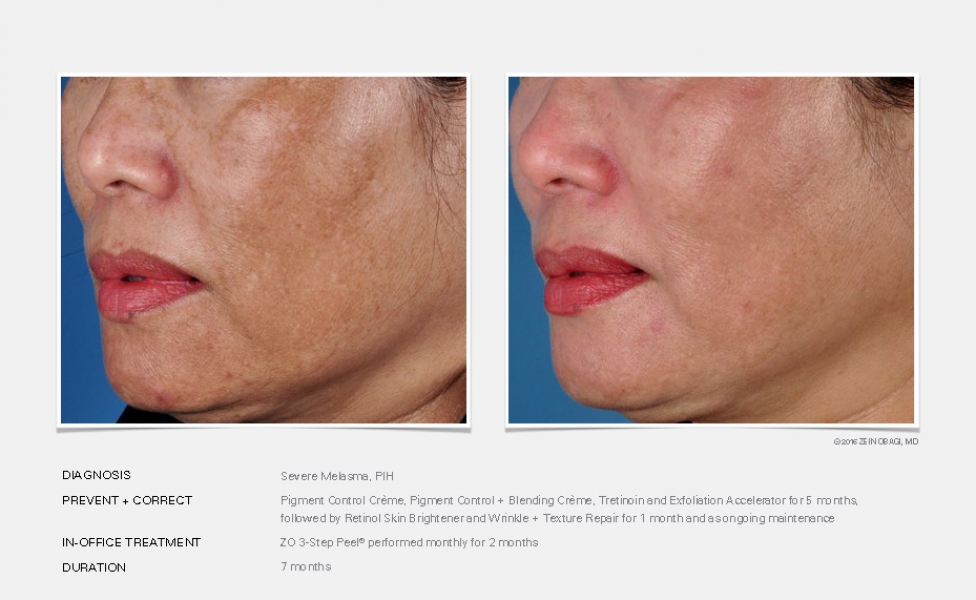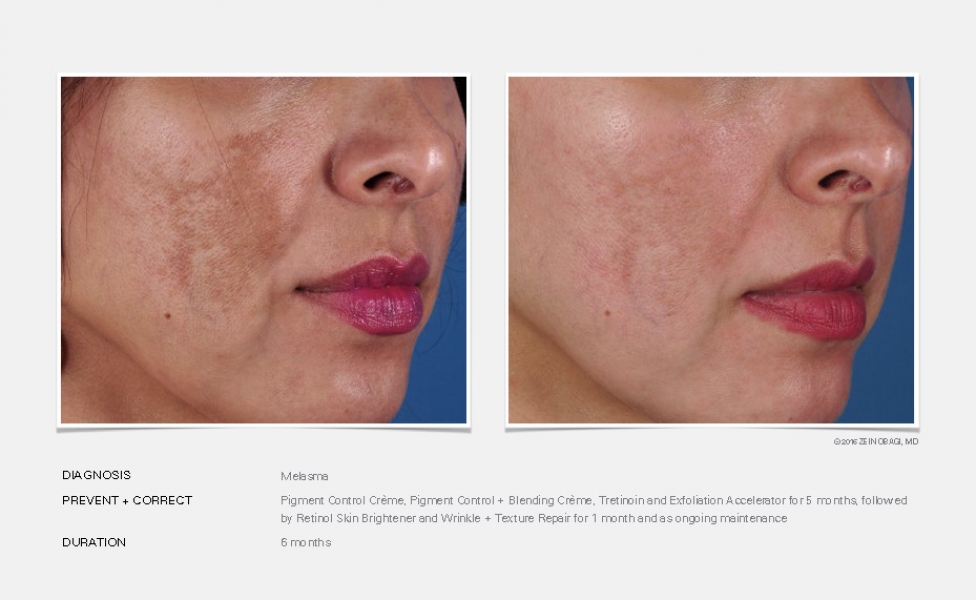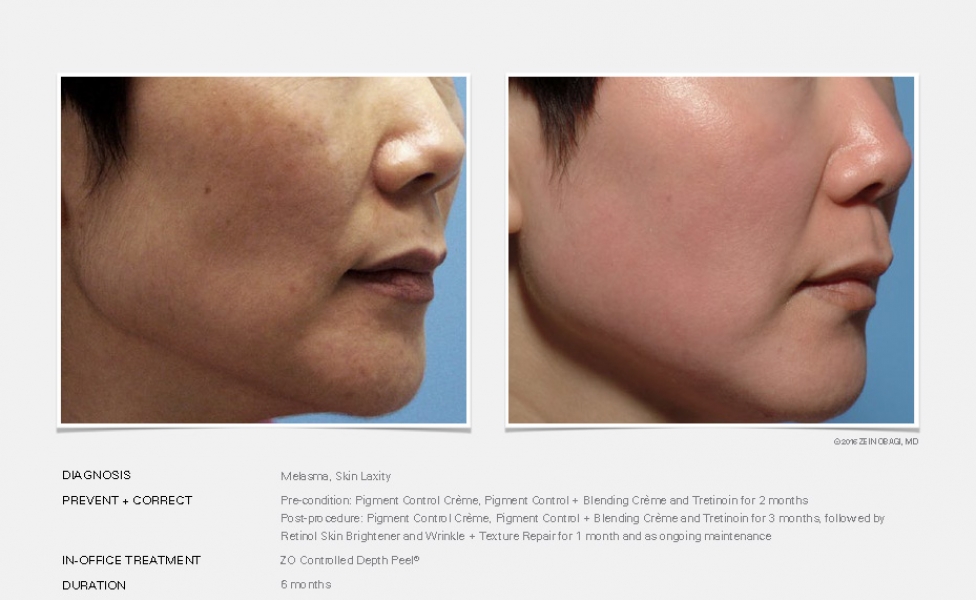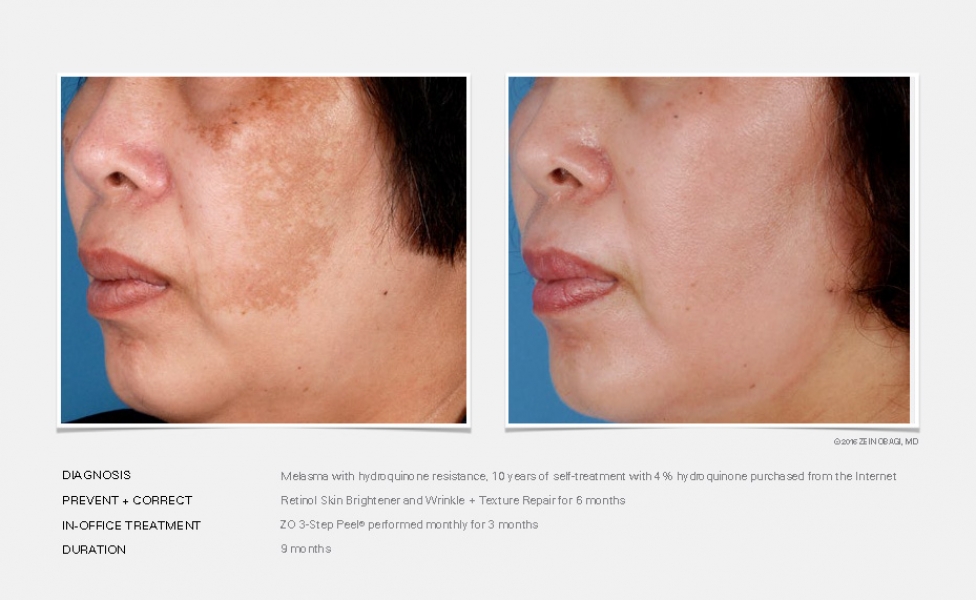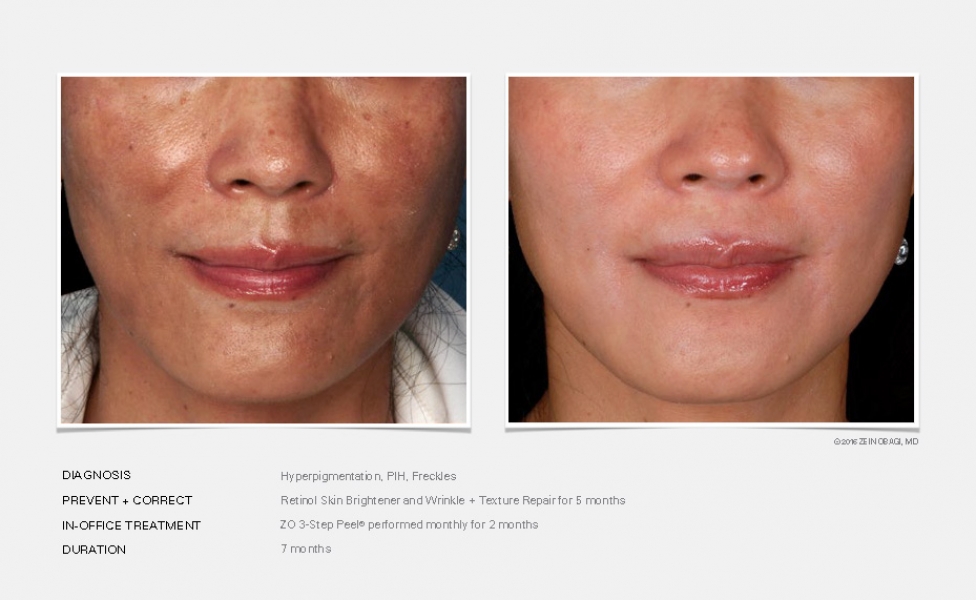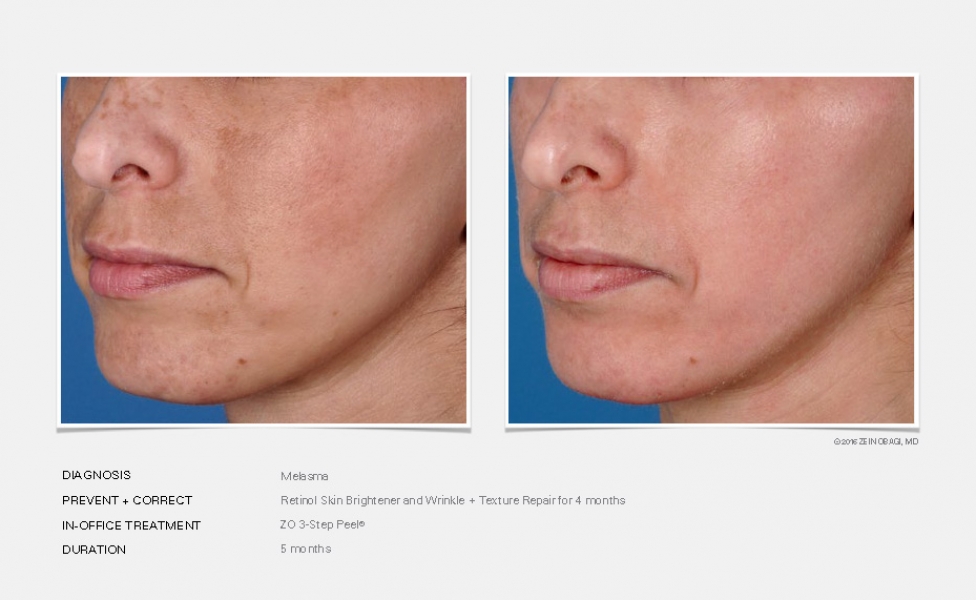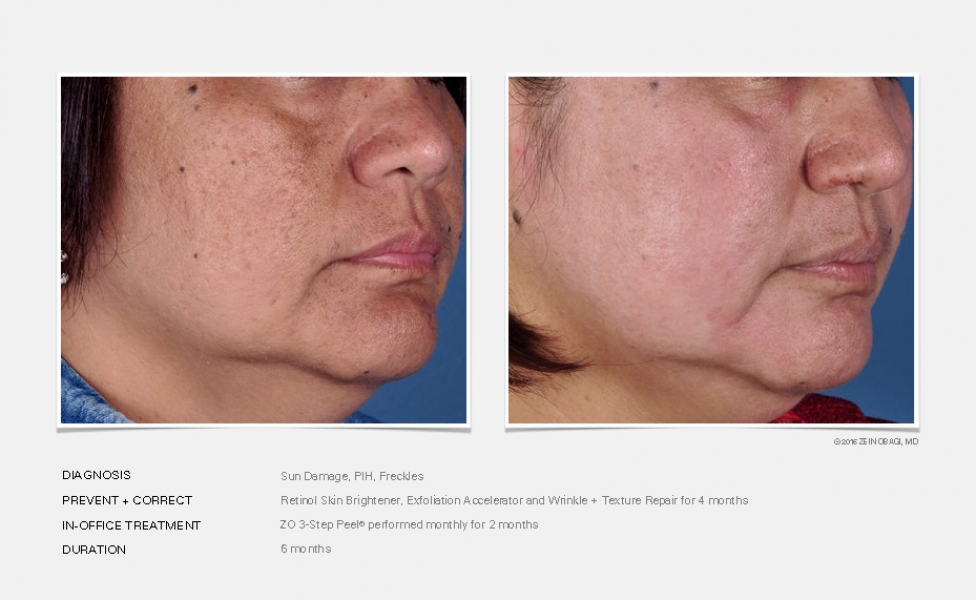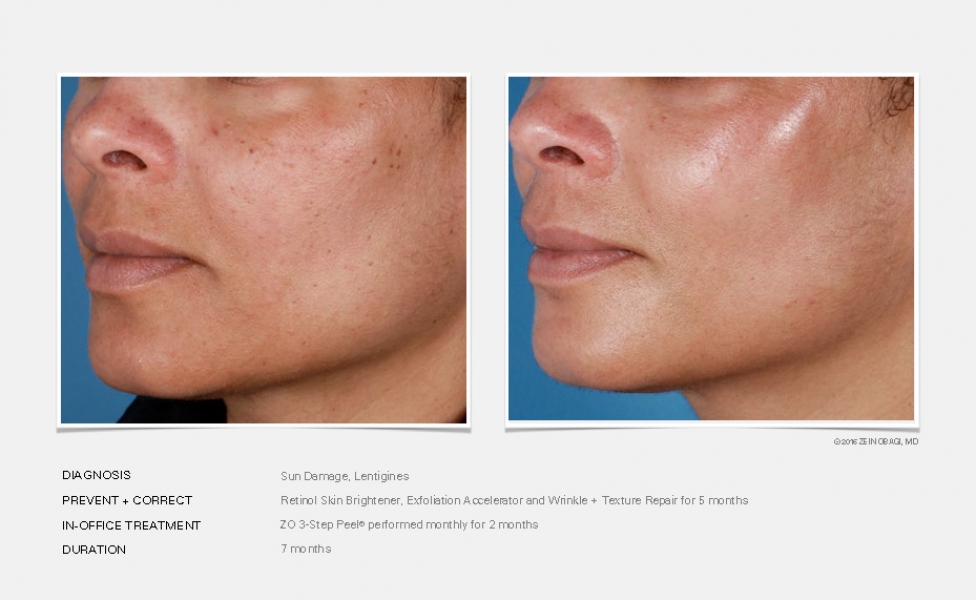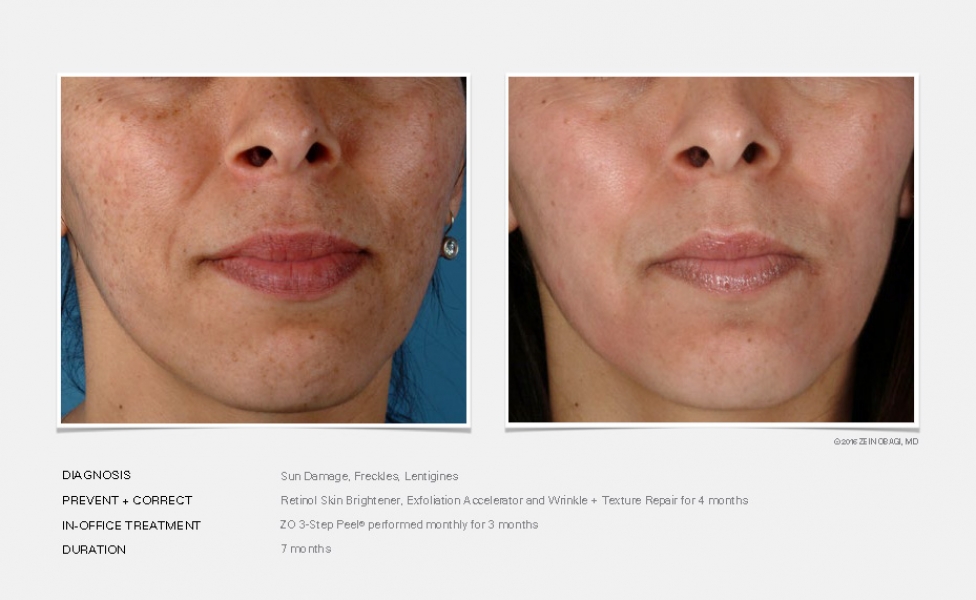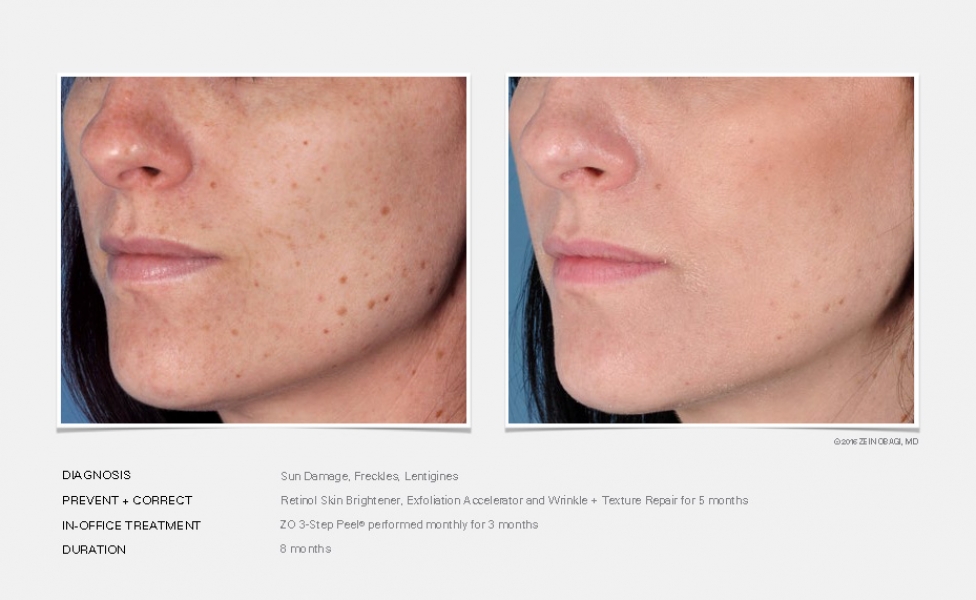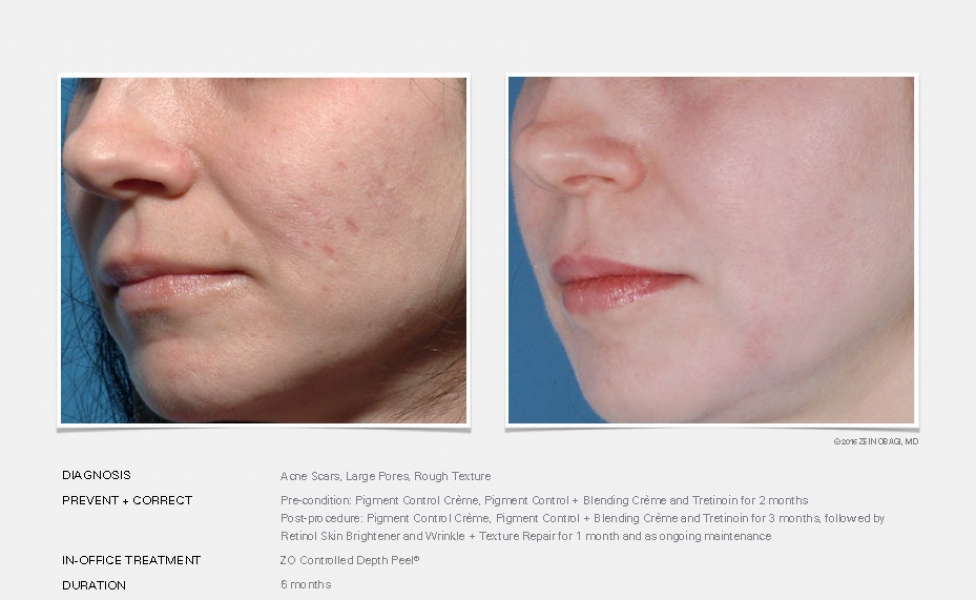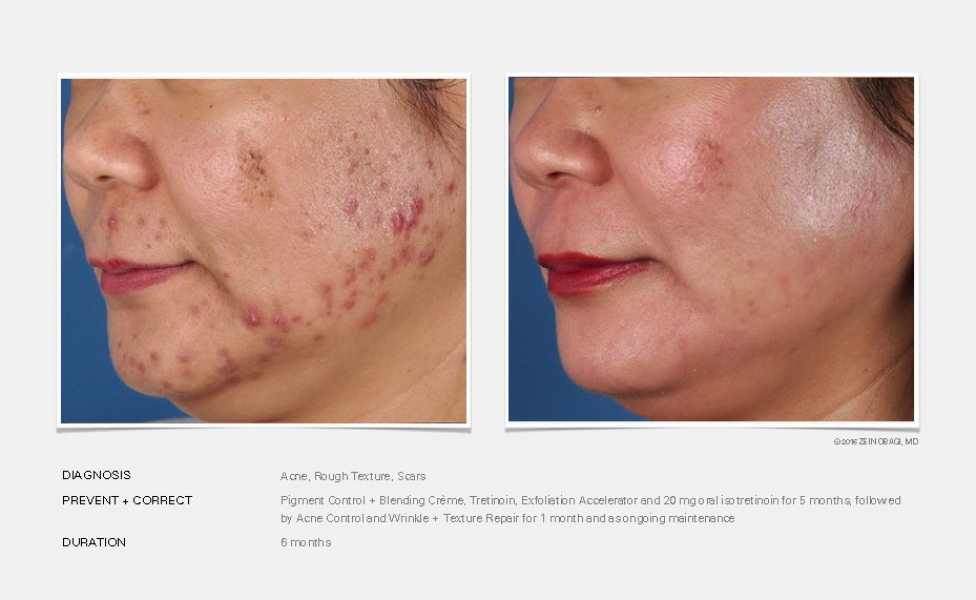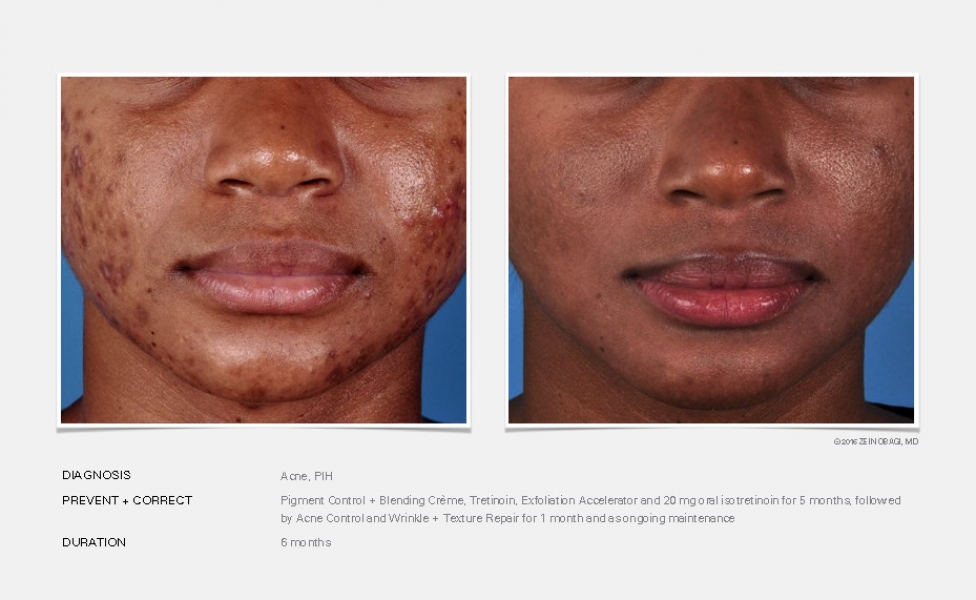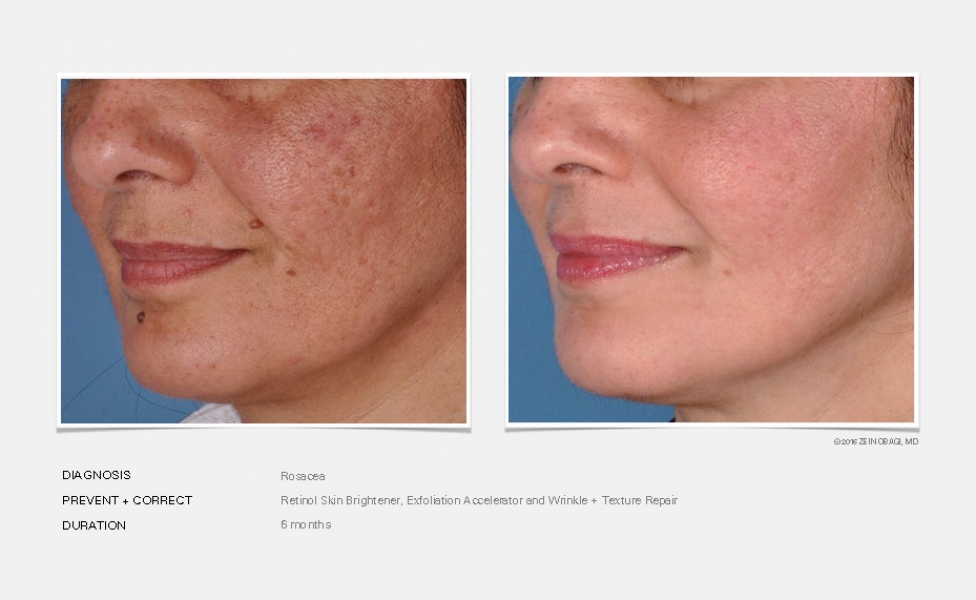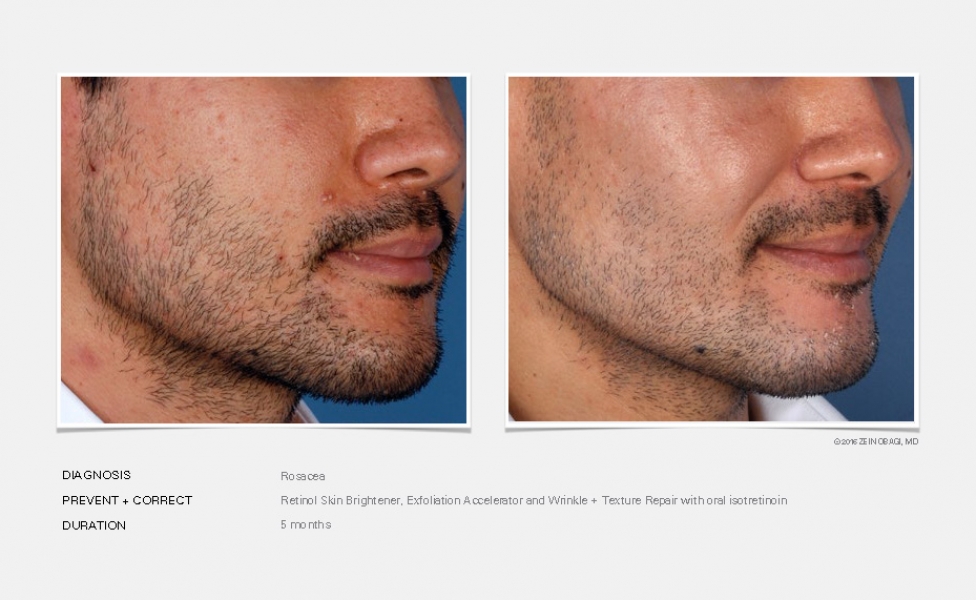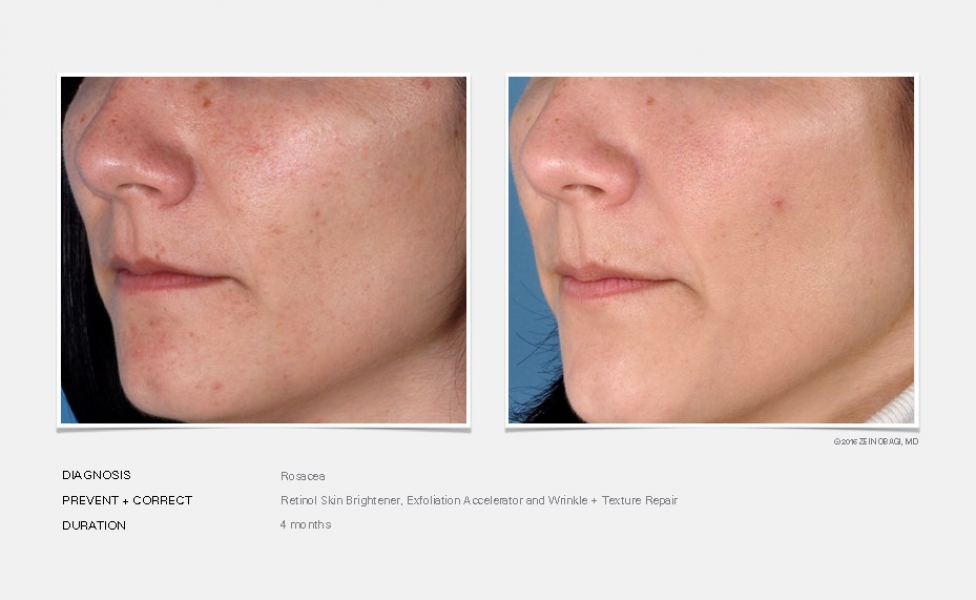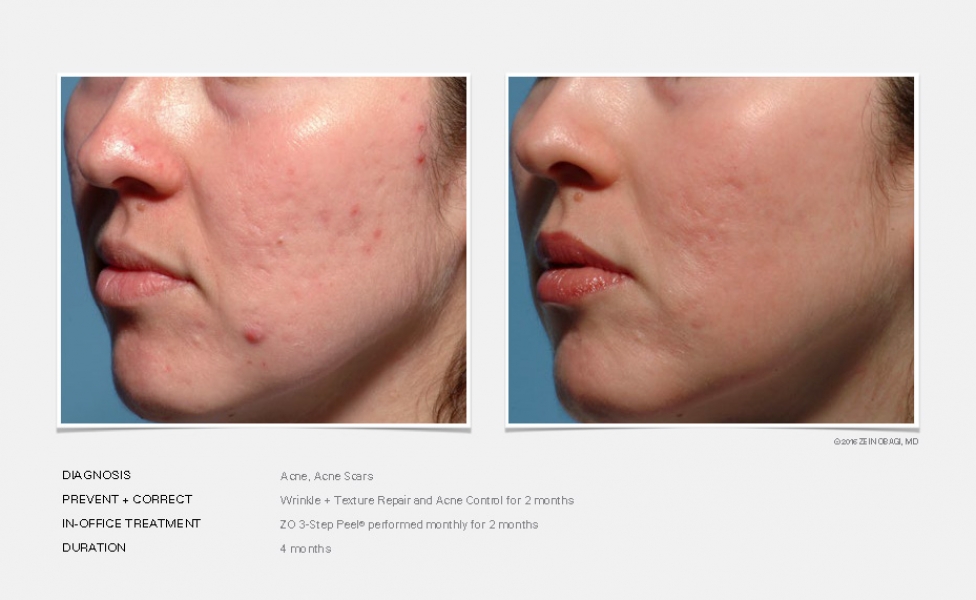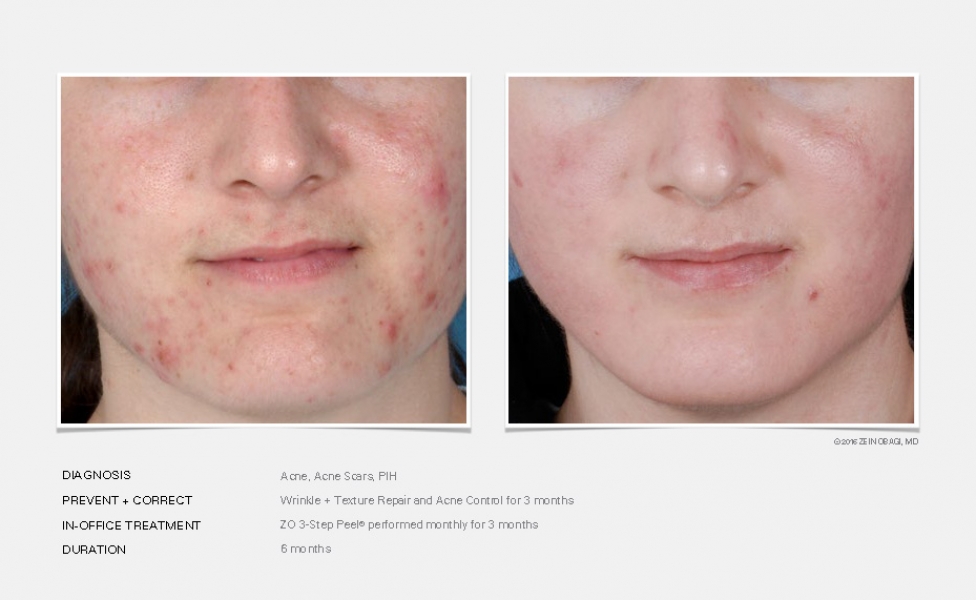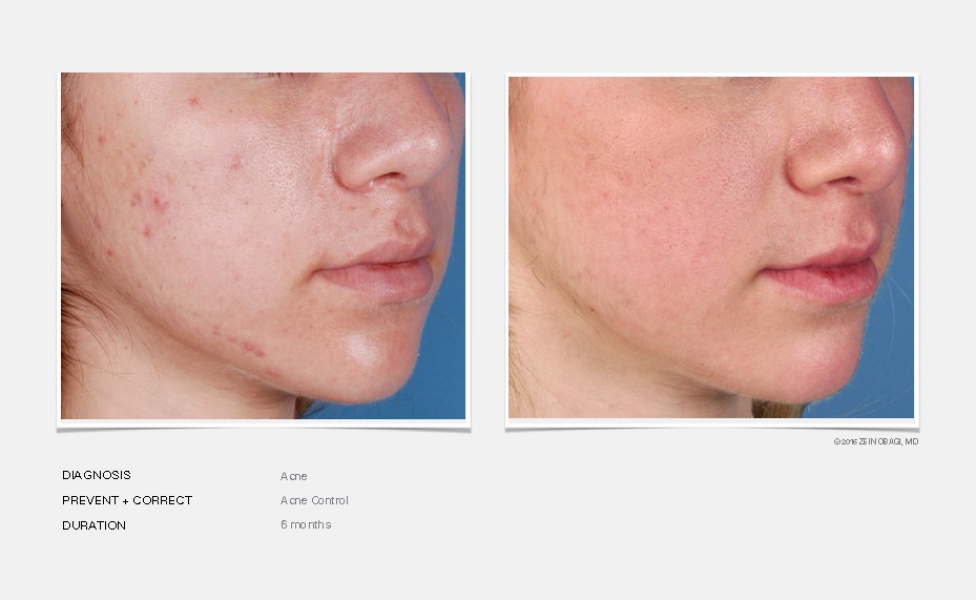 These pictures are for general information purposes only. The "Before and After" images are un-retouched images of actual patients who were treated with ZO® products. Results may vary. Pictures are provided as a courtesy only and are not intended or implied to replace the independent judgment or expertise of a treating physician or to serve as a substitute for professional medical diagnosis or treatment. Pictures are provided without warranties of any kind, expressed or implied, including the accuracy of the information or implied warranties of merchantability or fitness for a particular purpose. ZO Skin Health, Inc. and its officers, directors, and agents expressly disclaim responsibility and shall have no liability for any damages, loss, injury, or claims that result from reliance on these pictures. Without limiting the generality of the foregoing, ZO Skin Health, Inc. shall not be liable for bodily injury, lost profits or any direct, indirect, incidental, special or consequential damages.
"I've been to other medical spas, and Modern Aesthetic Centers Gate Parkway hands down offers the best product and services and has unmatched professionalism. I drive across town for treatments, and would only refer my friends to them!" - Nicole