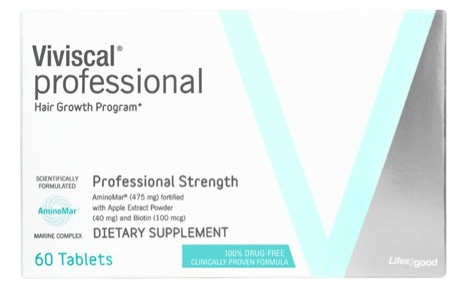 Viviscal Professional is a clinically proven, 100% drug free dietary supplement for fuller and thicker hair. Viviscal Professional is backed by more than 25 years of continuous research by some of the world's leading hair growth clinicians, making it one of the most researched hair growth supplements in the industry today.
Viviscal Professional dietary supplements are scientifically formulated with the ground-breaking, exclusive marine complex AminoMar®, which helps to nourish thinning hair from within and promote existing hair growth. Along with AminoMar, Viviscal Professional hair growth supplements also contain key nutrients essential for healthy hair growth, including Biotin, Apple Extract and Vitamin C. Viviscal Professional is suitable for women and men of all hair types.
With Viviscal Jacksonville clients of Modern Aesthetic Centers Gate Parkway can rest assured that both the makers and us, the providers, understand hair. Everyday stress, hormonal changes, medication, poor nutrition, age, heredity, heat-styling and over-styling, as well as damage caused by the environment can impact the health of the hair, leading to breakage and excess shedding. Viviscal Professional hair growth supplements supply vital nutrients to the hair follicles through the bloodstream to prolong the hair growth cycle and promote existing hair growth.
Discover the industry secret of our Jacksonville Viviscal supplement. It is the clinically researched, drug-free answer to thicker and fuller hair.
To schedule a complimentary consultation for Viviscal Jacksonville area residents or guests are encouraged to contact our dedicated practitioners by calling (904) 928-9400, or submit a request.
"I have been to a handful of medical spas and have worked in the dermatology field for years, and Modern Aesthetic Centers Gate Parkway is an absolute gem." - Pamela