Rosacea is a skin condition that causes redness on the face – and can include broken blood vessels and pimples. Rosacea's causes and symptoms can vary. Treatment is essential to control rosacea and to have long-term success for clearer, healthier skin. At Modern Aesthetic Centers Gate Parkway, we offer a simple and effective plan for the treatment of rosacea.
What causes rosacea?
Some causes of rosacea:
Stress
Strenuous Excercise
Extreme heat
Alcohol
Caffeine
Certain foods, such as spicy foods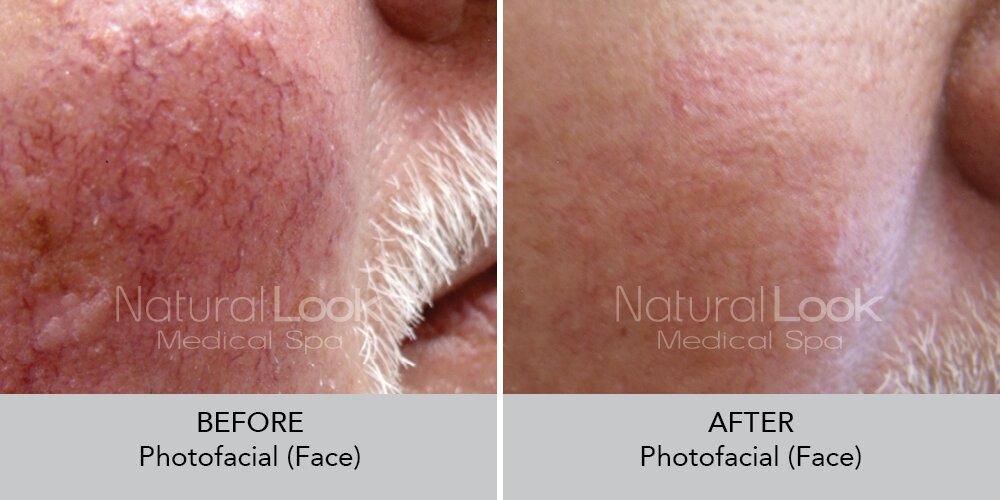 IPL Photofacial at Modern Aesthetic Centers Gate Parkway, Jacksonville, FL
"Patients may need more than one Photofacial treatment depending on the severity of their rosacea. At Modern Aesthetic Centers Gate Parkway, we work closely with the patient to identify potential triggers and causes to help them manage this skin condition for long-term results. Proper skin care and sun screen are essential in the management of rosacea." –Susan Coker, PA-C, Master Injector and Laser Specialist
What is Photofacial?
Intense Pulse Light (IPL) Photofacial is a photorejuvenatiion process that uses pulses of concentrated light to treat areas of imperfections on the skin. It a skin-safe, comfortable and effective treatment with little to no downtime. The IPL is a specialized handpiece which filters light to target blood vessels and pigmented lesions. Each band of the spectrum has a wavelength that is ideal for blood vessel clearance.
What other skin conditions does IPL Photofacial treat:
IPL Photofacial helps stimulate collagen for a healthier skin. It also treats:
Rosacea: General inflammation of the cheeks and face
Sun Damage: Wise areas pigmentation on the face neck, chest, arms, and legs
Sunspots: Pigmented lesions, also known as age spots
Telangiectasis: Individual facial vessels which can be res, blue or purple in color
'I absolutely love the staff here. Susan is wonderful and so easy to talk to. I really enjoy coming in and seeing them. Great service and wonderful environment. Thank you!" –Lindsay B., Google Review
Benefits
Little to no pain or recovery. Noticeable improvements with each treatment. The light variation is determined by each session's objective, allowing practitioners to track the overall treatment to maximize results.
What should I expect after the treatment?
Immediately after the treatment, there may be a mild sunburn-like sensation. Skin tone will typically appear to have less redness within a week after treatment.
How many treatments will I need?
On average, a series of three treatments spaced 3-4 weeks apart for moderate to severe rosacea.
Schedule Your Complimentary Consultation
Reclaim your complexion and improve the health of your skin. We invite you to schedule a Complimentary Consultation or call (904) 928-9400 to learn more on the IPL Photofacial Treatment. Jacksonville, Florida.
Your Best At Every Age. Safe. Affordable. Effective.