Aging is inevitable. Knowing there are non-surgical options is empowering because we all want to live long, healthy lives and feel our best doing it.
THE AGING PROCESS
As you age, your body produces less collagen, Collagen is the primary structural component of connective tissue – it's what keeps your skin looking healthy and youthful. After the age of 30, you lose about 1% every year. With the loss of collagen, you will notice signs of aging that include changes in the tone and texture of your skin volume loss, and laxity or loose skin. These noticeable changes appear on the face, neck, and body.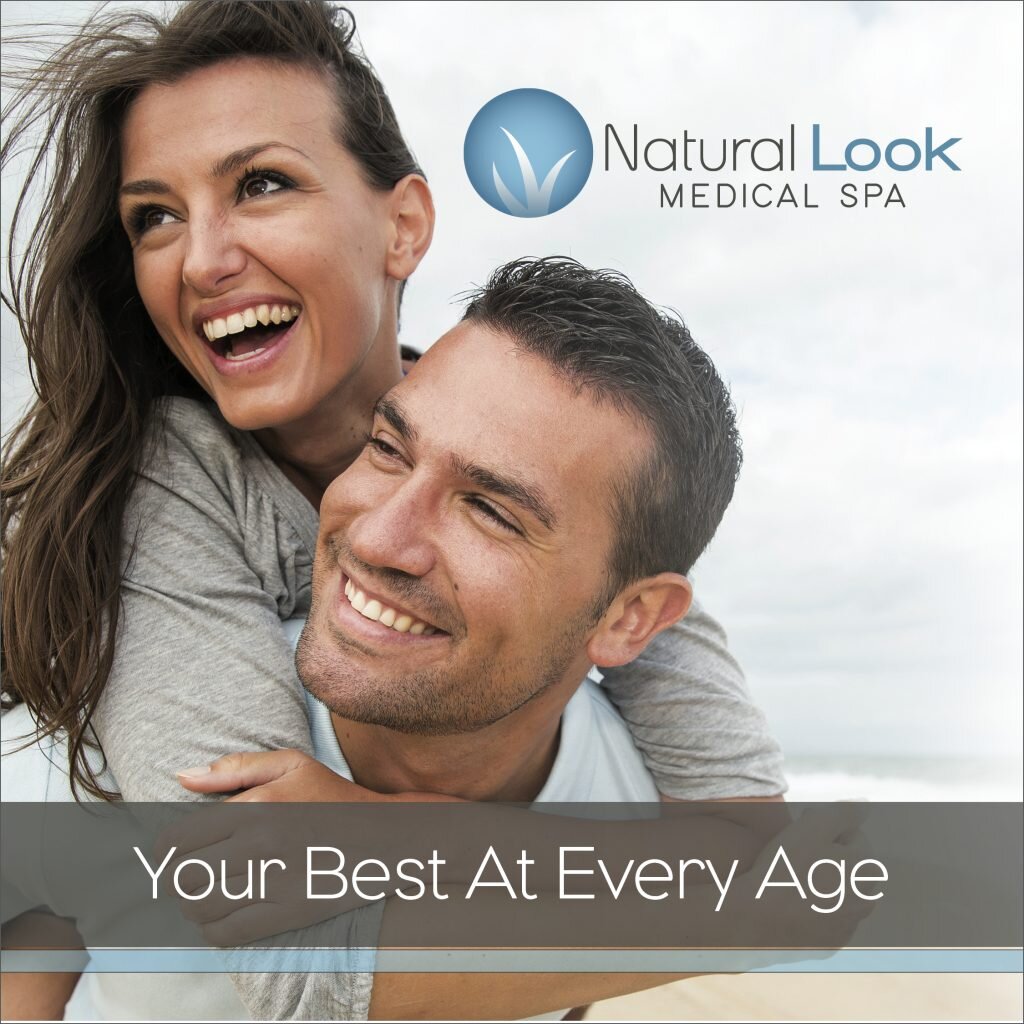 The Art of Non-Surgical Alternatives
"With advancements in dermal fillers, laser technology, medical grade skin care and neurotoxins, I am able to personalize treatments for our patients. " -Susan Coker, PA-C, Master Injector and Laser Specialist.
Tone and texture are what we see and feel on our skin. Noticeable changes include sun damage, age spots, large pores, acne, acne scars, rosacea, wrinkles, melasma, broken capillaries, stretch marks, surgical scars, and even cellulite.
Volume loss is seen first in areas under the eyes, the cheeks, around the mouth, and the lower face and neck.
Laxity or looseness of skin becomes prominent in the lower face and along the jawline around the age of 40-45, but women will also see laxity on the body around the tricep area, above the knees, and inner thighs.
Because sun damage is a major contributing factor to the onset of wrinkles, it's important to work with a practitioner who will customize antiaging treatments to accommodate an active Florida lifestyle.
NON-SURGICAL ALTERNATIVES
Everyone has something that bothers them about the way their body looks or feels as they age. The advancements in Science and Technology have revealed multiple non-surgical solutions to address common concerns associated with aging. Who would have thought that skin tightening, facelifts, snoring, body sculpting, hair restoration, and vaginal rejuvenation would have non-surgical alternatives? Today, treatment options provide results that improve how we look and feel about aging.
Men and women of all ages, skin colors and skin types can benefit from the technological advances in non-surgical treatments. The best treatments focus on prevention and correction, providing a safer, more effective, and affordable alternative to surgery.
MOST POPULAR TREATMENTS THIS SEASON
BODY SCULPTING
The science is why Emsculpt® is the new gold standard procedure for men and women to tone muscle and sculpt away the fat. HIFEM Electromagnetic technology forces the muscles to contract. Each 30-minute cycle produces results equivalent to doing 20,000 squats or crunches. Results average 16% increased muscle tone and 19% fat reduction with 96% patient satisfaction.
SKIN REJUVENATION
The combination treatment of Microneedling and Radio Frequency with the Pixel8® is the newest "essential" state-of-the-art treatment for antiaging skin rejuvenation. This unique treatment has little to no down-time, treats all areas of the face, neck, and body, as well as all skin types / colors. Benefits include skin tightening, wrinkle reduction, acne scar improvement, reduces sun damage, improves skin tone / texture, and optimizes results with other procedures.
HAIR RESTORATION
Hair plays a critical role in our identity. Restoring hair growth in the last decade has seen great success without surgery. Both men and women are excellent candidates for non-surgical hair restoration. The optimal time to start is at the first signs of hair thinning or hair loss. The treatments include laser therapy, stem cells, and PRP. The non-surgical approach is popular because it is less expensive and there is no downtime.
LIQUID FACELIFT
If you are not ready for a surgical facelift, you may want to consider a Liquid Facelift. This non-surgical procedure restores volume to the cheeks and lower face, sculpts the jawline, softens the area under the eyes, and relaxes the muscles in the forehead. The combination of dermal fillers and neuromodulators gives a subtle lift, relaxes fine lines / wrinkles, and restores volume for a natural, youthful look.
VAGINAL REJUVENATION
Vaginal dryness, vaginal laxity, and mild to moderate urinary stress incontinence can be treated non-surgically with an in-office visit. The Fotona laser gently heats tissues to increase collagen, promote better sexual function, and reduce leaky bladder with each treatment. The procedure is two treatments done about 30 days apart.
Anti-aging Solutions for Both Men & Women
Each treatment is customized to achieve the optimal result.
• BODY SCULPTING
• CELLULITE REMOVAL
• FACIALS
• FAT REDUCTION
• HAIR RESTORATION
• HYDRAFACIAL®
• LASER HAIR REMOVAL
• LASER SKIN REJUVENATION
• MICRONEEDLING & RADIO FREQUENCY
• NON-SURGICAL FACE LIFT
• PERMANENT MAKEUP
• SKIN CARE
• VAGINAL REJUVENATION
———
Modern Aesthetic Centers Gate Parkway provides safe, effective, and affordable solutions customized for each client, with the latest in science and technological advances in treatment options.
You can look and feel your best. We personally invite you to schedule a Complimentary Consultation with our Master Injector and Laser Specialist, Susan T. Coker, PA-C or Dr. Leiah Walrod, to establish your goals, ask questions, and learn more on the benefits of non-surgical anti-aging.